Illinois Gov. J.B. Pritzker (D) signed the nation's first law banning law enforcement from lying and deploying other deceptive practices when interrogating minors.
The ban officially goes into effect on January 1st, which "prohibits tactics like falsely promising leniency and claiming that incriminating evidence exists when it does not".
If you've seen the Netflix series, When They See Us, then you can see the way that police officers and detectives falsely promised kids leniency when being interrogated when the opposite result came of it. These kids weren't part of the Central Park Jogger case, yet the detectives got them to share false information later used against them.
In order to seek justice, there have to be fair expectations, and banning police officers from making untrue promises for leniency is an excellent start.
Everyone, especially minors, deserves a fair interrogation.
If a minor is confronted with the police, odds are they don't completely understand their rights and are scared during an interrogation.
The adults should want to give these minors the benefit of the doubt and not give them false information that actually puts them at a disadvantage.
As grown adults, we all want a fair interrogation and trial. We don't want to be given unfulfilled promises that hurt us down the line.
Deceptive tactics harm these minors.
"Minors and other vulnerable people, such as those with intellectual disabilities, are particularly harmed by deceptive tactics, said David Sklansky, a Stanford law professor and co-director of the Stanford Criminal Justice Center."
Terrill Swift, who alleges he was coerced by Chicago police into giving a false confession when he was 17, said at a news conference Thursday that the bill "could have saved my life."
Swift, who was sentenced to 30 years in prison after being wrongfully convicted of the rape and murder of a woman, spent 15½ years behind bars. He was later exonerated by DNA evidence. Police deployed a "series of lies" against him, Swift said, adding that law enforcement told him to admit that he was hiding someone falsely.
Losing fifteen years of your life just because you gave a false confession is unjust. Everyone deserves to speak on the facts and not give in to making false claims just to go home.
Final Thought
When it comes to justice, lying and making false promises for leniency shouldn't ever be in question. It's our officers and our nation's duty to interrogate fairly, especially with minors.
If it were your son or daughter in the interrogation, you wouldn't want the police telling him or her to confess to something they didn't do.
You would want equal and fair judgment based on the facts they can provide.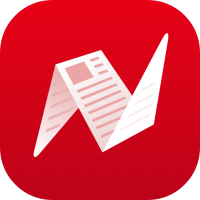 This is original content from NewsBreak's Creator Program. Join today to publish and share your own content.