Recently, Governor J.B. Pritzker signed into Illinois law that would make it the first state to require Asian history as part of the curriculum in its public schools.
The curriculum would consist of "Asian American history, Asian Americans in Illinois and the Midwest, and the contributions of Asian Americans towards advancing civil rights from the 19th century onward," the legislation reads.
The law will officially begin on January 1st, just in time for the 2022-2023 school year.
With the rise in discrimination towards Asian Americans and Pacific Islanders ever since Covid broke out from Wuhan, China, educating students is a great place to start.
Asian hate and discrimination need to be addressed in schools.
"An elderly Thai immigrant dies after being shoved to the ground. A Filipino-American is slashed in the face with a box cutter. A Chinese woman is slapped and then set on fire. Eight people are killed in a shooting rampage across three Asian spas in one night".
These are just examples of violent attacks on Asian Americans, part of a surge in abuse since the start of the pandemic.
These are stories students hear on the news, but other than that it likely isn't addressed. The hate extends beyond name-calling or discrimination- it's led to violence and vicious attacks.
The TEAACH Act could help combat stereotypes and ignorance about Asian Americans.
Introduced by Sen. Villivalam and Rep. Gong-Gershowitz, the Teaching Equitable Asian American Community History (TEAACH) Act (HB 376) will paint a more complete picture of our shared history by adding Asian American history to the Illinois School Code.
"The TEAACH Act will amend the Illinois School Code to include an Asian American History Curriculum in every public school in Illinois, ensuring that crucial stories and lessons are elevated."
Much of Asian American history is nowhere to be found because it is hardly ever in the curriculum, until now. In the media and entertainment, there are many instances where Asians are ridiculed or put down, yet there has hardly been any education on it.
Minority groups should be studied in schools to increase open-mindedness.
It's crucial to open the door to more cultures and ethnicities when it comes to schooling. It's very easy to continue teaching the same curriculum that's been passed down for decades, but it's not what's best for our future leaders.
The United States is one of the most diverse places to live, yet a lack of allocation of resources has been put towards other races and ethnicities.
"Due to the increasing number of immigrants arriving in the United States, the education structure needs to be changed in a way which will not only benefit citizens but will also be helpful to those individuals who have migrated".
The more exposure students have to other cultures, races, and ethnicities, the more open-minded of a society we will have, and less hate will exist.
Final Thought
Education is a unique issue to tackle. We want the best for our students, our children, our future leaders, and the law J.B. Pritzker signed is a step in the right direction.
We can't assume that people will be open-minded, we have to cultivate an environment that makes it possible.
Hopefully, this is just the beginning of a movement towards education on minorities and reduces discrimination.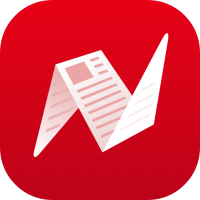 This is original content from NewsBreak's Creator Program. Join today to publish and share your own content.