Stocks don't go up forever. Every once in a while, it has a considerable pullback of ~10% to consider it a correction.
Being a heavily invested trader could mean you're up against huge right now. The S&P 500 is reaching all-time highs, and that "euphoria" feeling is here. 
My prediction is that in a matter of 2 weeks, the market will have a correction. I still recall the summer of 2020 when nearly everything dropped in price, and I broke even or had minimal gains. 
To some degree, timing the market or at least taking some profits off the table is crucial. There are a few things I plan on doing to hedge against a potential selloff. 
SPY & QQQ Puts
SPY is a well-diversified ETF that can offer great returns in the long term but can be volatile in the short term.
QQQ is a well-diversified tech ETF that has outperformed the SPY and can also be very volatile in the short term.
Currently, both are going up rapidly, and people are making plenty of profits on the way up.
The question is, when will the bubble pop and dip-buying begin?
I'm looking at getting $430 puts for September 17th on the SPY, and $360 puts for September 17th on QQQ.
If you're uncomfortable with a September 17th expiration, you can push back to October. 
Taking profits off the table.
It's never a bad idea to take some profits off the table to reinvest them at a better price or a different stock.
One of the worst feelings is to watch your profits dwindle away slowly. There's a time to be bullish and a time to be bearish. Lately, it's been more than bullish.
If you're in it for the long haul regardless of short-term fluctuations, HODL. If anything, add more and dollar-cost-average.
Most people can't stand watching their profits be eaten away, so I always say to take profits when you're happy. 
Final Thought
The stock market does not discriminate. It doesn't care if you're trading your last $500 in your savings account. It will rip away money when you least expect it.
Enjoy the highs of the markets for right now, but also remember to stay hedged. It's better to be safe than sorry.
At least if the market corrects, you can come out profitable.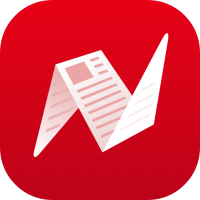 This is original content from NewsBreak's Creator Program. Join today to publish and share your own content.