Regret is one thing you can't undo. No matter how badly you want to go one route, there's always going to be someone persuading you to go in a different direction.
After high school, the norm is to attend college, get a degree, and earn a high-paying job. Unfortunately, people don't promote joining the military, starting your own business, or moving to LA to start that business with your four friends.
Unfortunately, so many people cave in to society's expectations and avoid doing what they want. To combat resentment, regret, and frustrations, we need to understand why it's important to bet on ourselves.
You are the only person who will make you happy.
It's never a good idea to invest all your happiness into one person. One person can't be completely responsible for your happiness.
You have to bet on your strengths, goals, and dreams if you truly want to live a resentment-free life.
Too many bridges get burnt when people do what others want for them. Nobody knows what's best for you besides you.
Without self-assurance, we leave ourselves vulnerable to getting hurt and ruined because of someone else's actions.
Resentment leads to broken relationships.
Parents, friends, family, mentors, and significant others can influence you as a person.
If you have a dream you want to pursue, they need to either stand by your side and support you or allow you to be yourself.
In the case that they're not supportive, it's your job to go through with whatever goal you have on your own.
Final Thought
Never be afraid of being on your own to pursue the goals you want to achieve.
Without taking control of your life, you're going to fall into a massive depression and live someone else's life, not your own.
Go for that job, dream, passion, trip, adventure, or whatever it is — and don't let anybody stop you.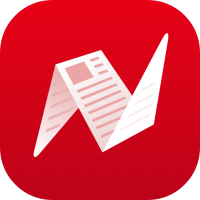 This is original content from NewsBreak's Creator Program. Join today to publish and share your own content.