More than 1,300 people in Illinois died from gun violence in 2019, an average of nearly four people every day. Suicides were 40% of the gun deaths, and homicides were 58%.
It's terrifying to think that someone who's not in the right mindset and has bad intentions could take your life at any given point in time. But, unfortunately, several youth pick up guns early and use them as a fear tactic on others.
In order to combat gun violence in Chicago, we need to do the following:
Make stricter laws and rules for purchasing guns.
The current laws for owning a firearm in Illinois are way too lenient.
To legally possess firearms or ammunition, Illinois residents must have a Firearm Owners Identification (FOID) card, which the Illinois State Police issue to any qualified applicant. Non-residents who may legally possess firearms in their home state are exempt from this requirement.
There needs to be more of a thorough requirement to acquire guns. There need to be gun inspections when suspicious drivers are pulled over. More accountability needs to be taken if someone possesses an unregistered gun.
More thorough background checks on individuals purchasing guns.
Background checks are a simple way to sort out potential killers from people who simply want to defend themselves.
Currently, Illinois law requires a 72 hour waiting period for long guns and handguns, provided that your background check has been approved. However, federal law requires a background check through the National Instant Criminal Background Check System, or NICS, for all firearm purchases.
These background checks need to be far more thorough if we want to minimize and eventually eliminate gun violence.
Raise the minimum age to purchase a gun.
According to The Gun Violence Prevention Education Center, the minimum age to buy a gun in Illinois is just 18. The fact that you can buy a gun three years earlier than you can have your first drink is mind-boggling.
There's a reason why guns should only be for older individuals. Getting a kid who's 18 years old into guns at an early age will only lead to more trouble and potential murder. It's a downward spiral from there and moving forward.
Final Thought
Although there is no simple way to completely exterminate gun violence, innocent deaths, and intense loss of life, we need more regulation.
Illinois residents have the right to own guns. However, we need to do our best to ensure that they are only in the hands of trusted individuals who don't have bad intentions besides self-defense.
Violence should not be the first way of solving an issue amongst individuals. But, unfortunately, until we start making it stricter to keep guns out of irresponsible hands, we will continue to see endless crime scenes.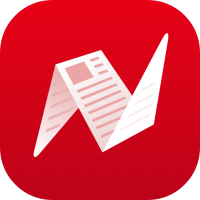 This is original content from NewsBreak's Creator Program. Join today to publish and share your own content.