Would you rather consistently make $1,000 a month trading Amazon or would you rather try and find the next big pop stock and potentially lose $1,000 a month?

Warren Buffett recommends sticking within only a few stocks so that you can maximize your profits on them as much as possible. 
The more familiar you are with certain stocks, the more profitable you'll be because you're accustomed to their movement and can capitalize on any news or reports. 
Select 3 or 4 stocks that you can trade consistently.
I like to stick with Tesla, Spy, Beyond Meat, and Palantir as someone who prefers trading higher-priced stocks.
When you condense the thousands of stocks on the New York Stock Exchange down to three or four, your window of focus gets a whole lot more defined.
Not everyone likes being patient and understanding only a few things. 
Most people believe they need to win every single sector on the market to make a lot of money.
With calls and puts, you have the opportunity to win both ways. 
When it comes to options trading, you can either bet that a stock will go up or down.
Understanding your three or four stocks to the tea will allow you to make money both ways. For example, if there's a bad sales report or a product recall, you can capitalize on it and buy puts.
Buy the rumor and sell the news. It's the quickest trick in the books for predicting price movements. There's nothing quite like making money off your predictions and human psychology based on the news.
Final Thought
Think long and hard about the three or four stocks that you have a solid understanding about. 
The more you can dissect these stocks, the more likely your trades will work in your favor. You won't be surprised. You'll regain control.
Work smarter, not harder. Stocks will pay you if you respect them. Focus on a few and watch everything start to change.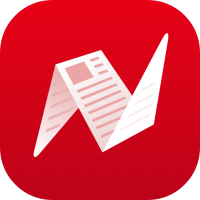 This is original content from NewsBreak's Creator Program. Join today to publish and share your own content.