Covid has been around for more than two years, and it's very evident that most people are ready to move away from mask protocols. If I had it my way, we would have never had to wear masks, to begin with, but you can't argue when it comes to a Global Pandemic.
Looking at the data, new hospital cases have been slightly on the rise, and that's because of the mask restrictions being lifted. However, if you're not fully convinced that masks are worth it, please consider the following points.
The Pandemic is still going on.
Until we get the entire Pandemic under control, we shouldn't be lifting mask restrictions. There are far too many cases and risks that still exist.
Especially with the discovery of the new Delta variant, we shouldn't get complacent and completely abandon the guidelines set by the CDC.
We don't actually know who's been vaccinated or not.
There is no realistic way to keep track of every single person who's been vaccinated versus the people who have not been vaccinated. It's so easy to blend in with everyone else and reassure people that they're vaccinated, but realistically, they're not.
Mixing vaccinated individuals with non-vaccinated individuals is counter-productive and to completely lift mask requirements leaves a lot of room for a spread.
There's a higher chance of spreading other sicknesses without masks.
Contagious diseases like the flu have a much higher chance of spreading among Illinois residents the fewer people we have wearing masks in big crowds. With events like Lollapalooza coming up, there will most likely be a surge in cases because individuals aren't wearing masks in a big group of people.
If we wear masks, we reduce the likelihood of transferring Covid and other debilitating diseases.
Final Thought
Masks are a controversial topic in Illinois. Some people advise wearing masks until this thing clears up, but many more people say masks need to go.
What are your thoughts on the mask protocols being lifted in Illinois?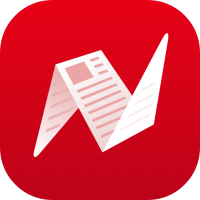 This is original content from NewsBreak's Creator Program. Join today to publish and share your own content.