Many of us want money, and we want it right now. Seeing Instagram ads, Facebook gains, and hearing about all these overnight millionaires can be frustrating when you're on the sidelines.
It seems like everyone and their grandparents were hopping into crypto in March when it hit its peak. But, unfortunately, that's also when everything plummeted, and people lost money, sold, and took their losses.
The truth is, investing should be something that we do in moderation. We don't always have to be adding money into the account. Even though investing isn't solely about timing the market, there is some timing involved.
Buying crypto at all-time highs burned a lot of people.
My girlfriend deposited about 5k each when crypto hit its peak, and we're down quite a bit.
We're not panicking, but it doesn't feel good. So I feel like any time from now until the next bull run is a great time to add to your positions.
There's no use in selling for a loss now. That time has passed. We're riding the lows and waiting for the pops to happen again.
People got burned and feel like investing or trading is a simple way to lose money.
Investing gives a casino mentality to some people.
Many people, including myself, invest in altcoins that are less than a 10th of a cent in hopes that it hits a penny or, even better, a dollar, just like Doge.
Is this realistic? Probably not, but I have skin in the game, and it feels 100x better than sitting on the sidelines watching other people become more financially free.
Investing can feel like a casino because there are many different games to make money from, but there are more avenues to lose money than actually make some.
It's stressful losing money or being down for the short term.
What to do if you want to keep things simple.
For stocks, invest in blue chips, solid companies, and big potential stocks.
For crypto, invest in Bitcoin, Ethereum, and all the solid cryptos that have valid standing.
Invest every once in a while. Invest your tax returns. Invest your work bonus. Invest the $100 your grandma gave you for your birthday.
Let that money work for you, not your savings account.
It's not easy to keep a good attitude when you're down, but it's not forever.
Final Thought
Investing can take a huge toll on one's mental health. But, unfortunately, it's way easier to set it and forget it.
Every once in a while, add more to better your positions. But, don't be too over-diversified, and have fun with it.
It's a crazy day in age where we can put money into our technology with the possibility of it changing our lives forever.
Don't let investing get the best of you. Use it as a tool for creating wealth instead.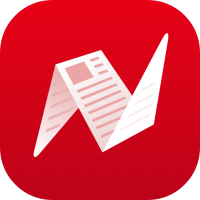 This is original content from NewsBreak's Creator Program. Join today to publish and share your own content.