Trading options is a common way for many investors to make a lot of money really fast.
It's also a quick way to lose a lot of money extremely fast too. It's your duty as a trader to understand what you're signing up for, and it's definitely not the weekly expiration contracts.
When your stock price needs to hit a certain target for you to be profitable, things can get really stressful. Would you rather have lots of time for something to happen or little to no time at all? The answer is probably more time.
Options can be dangerous if you only do weekly options trades.
Weekly options go so fast. You can be up nice money for one day and lose 70% or more of it the following day.
This is why day-traders do weekly options. If you're not a day-trader, it's in your best interest to choose far-out expirations with reasonable strike prices.
Weekly options are one of the easiest ways for people to bankrupt their portfolio because they let greed and euphoria get the most of their emotions.
Long-term options are the way to go.
Trading options can be profitable as long as you choose smart time frames that work for you.
If you're someone who doesn't check stocks much, you need to give yourself more time. More time allows you to kick back, relax, focus on life, and check in on it every once in a while.
I made tons of money with long-term options with stocks like $ARKK, $CCIV, $TSLA, $ZM, and $MRNA.
It's way less on your mental health and gives you more time to strategize an exit plan. 
Final Thought
Options can make or break a person financially and mentally. Trading is mentally exhausting, and people who have money they can risk should be the only ones who do it.
If you're losing many of your trades, pay more for longer expirations and lower strike prices. 
Let's be reasonable. Stocks don't always go up. And when they go down, you have to be able to withstand the storm.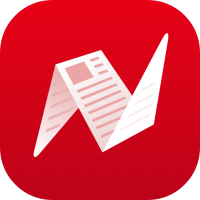 This is original content from NewsBreak's Creator Program. Join today to publish and share your own content.