Getting the vaccination is something that a lot of people in Illinois are opposed to. They believe that Covid is a hoax, but there are people who are losing their loved ones to the virus.
The Pfizer and Moderna vaccines can be received at any Walgreens, CVS, basically anywhere for free. There's no reason not to take it because cases have dropped, and we're making progress in defeating the virus.
If you take a look at the Covid-19 statistics for Illinois, you'll see that we've exceeded a million cases and had over 20,000 deaths. That's way too many lives taken from a virus that could've been contained if people took it more seriously.
If you're not completely convinced of getting the vaccine, here are some points to consider:
To prevent you and others from getting sick and getting the virus.
The vaccine puts antibodies in your body, so it learns how to fight against the virus if you catch it. Those around you won't catch it if your body can fight it off on its own.
When we get a vaccine, it activates our immune response. This helps our bodies learn to fight off the virus without the danger of an actual infection.
If we are exposed to the virus in the future, our immune system "remembers" how to fight it. All authorized COVID-19 vaccines provide significant protection against serious illness and hospitalization due to COVID-19.
You can enter stores without wearing a mask if you're vaccinated.
Many stores across Illinois don't require you to wear a mask if you're vaccinated. This is because there are far more benefits of getting the vaccine versus not wearing it at all.
The U.S. Centers for Disease Control and Prevention (CDC) now recommends that individuals who are NOT fully vaccinated shall be required to cover their nose and mouth with a face covering in a public place and are unable to maintain a 6-foot social distance.
This requirement applies whether in an indoor space, such as a store, or in a public outdoor space where maintaining a 6-foot social distance is not always possible.
CDC also advises all individuals, including those who are fully vaccinated, are required to wear a face covering on planes, buses, trains, and other forms of public transportation and in transportation hubs, such as airports and train and bus stations; in congregate facilities, such as correctional facilities and homeless shelters; and in health care settings.
It will reassure people around you knowing that you're vaccinated.
When you see loved ones again, a popular question that pops up is, "did you get the vaccine, and which one?". They ask because they're concerned for you and your own health.
No one wants to risk their life spending time with you just because you didn't take 20 minutes to get a shot from the Walgreens five minutes from your house.
Final Thought
Vaccines aren't as bad as people think. Covid is not just some conspiracy. It's taking away real lives and causing more harm than good in the world.
If we can all do our part to fight Covid, get our vaccines, and maintain social distancing, we can finally move past this obstacle.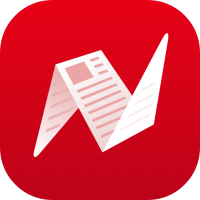 This is original content from NewsBreak's Creator Program. Join today to publish and share your own content.