When it comes to cleaning a home, grab as many trash bags as you can — some for donations, some for trash, and some for things you'll keep.
In the same summer, my girlfriend and I moved out while my family prepared for a move across the country.
It's been stressful and easy at the same time. Now that I'm in the groove of things, I would like to share some of my strategies to take your cleaning to the next level.
Donate to Goodwill.
The easiest thing to do by far is deciding whether you want something, and if not, put it in a garbage bag for Goodwill.
They take just about everything I bring to them without even checking. So just be sure to clean items and not give them dirty laundry.
In one summer, I've donated about 100 garbage bags of random stuff — clothes, shoes, toys, miscellaneous items, and more. Of course, you get a receipt after every donation that you can use towards your taxes too. 
Leave stuff outside for pickup.
In Illinois, we have the informal norm of leaving things out by the sidewalk for anyone to take for free.
We don't even need to put up signs. I had an old TV that I placed on the sidewalk, went inside to grab more items, and was already gone.
People love having free things, especially if they need them. Ever since I took a more minimalistic approach to living, I don't buy or take anything unless it serves a purpose. I'm done with the clutter.
Please take pictures of sentimental items and then let them go.
When purging through your home, you're going to find high school hoodies, old paintings you drew, and sweet cards your family wrote a long time ago. 
You can let more things go by simply taking a picture of them. My aunt showed me her strategy when cleaning my grandparents' home. She took a picture of things from her younger years, then tossed it.
Digital clutter is better than literal, physical clutter. The item may be gone forever, but the memories will forever live in your technology or the cloud.
Final Thought
Cleaning can be a pain in the butt. It can seem so hard to let things go and want to sell everything to make money.
The truth is, not everyone wants to buy your stuff. So it's going to continue to collect dust and pile up. 
Avoid the stressors by donating, throwing away, and taking pictures of sentimental items. You'll soon forget about these things and feel better about the extra space you have.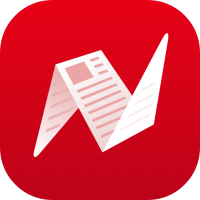 This is original content from NewsBreak's Creator Program. Join today to publish and share your own content.