Living with your significant other is a goal that many single and taken people want in life. Growing up living with parents or legal guardians is great and all, but we all crave the idea of living with the one we get to call ours.
Getting the finances, priorities, and apartments underway are the meat and potatoes of moving out, but once all that is surpassed, the real fun starts.
All the planning, decorating, designing, and furnishing of the apartment takes place and everything else naturally fits the puzzle. Here are seven benefits of living with your significant other. 
1. Waking up next to your significant other.
It's a really amazing feeling to wake up next to your significant other — compared to waking up in your bed alone for the rest of your life. 
On the other hand of waking up next to your significant other is the great part about falling asleep next to them too. It's the reassurance and love that come with everything that happens in bed that makes it all the more worth it. 
2. Cooking with your significant other.
Cooking is such a trivial thing like doing dishes, but when it's with your special person, it's a form of quality time and learning too. 
I love cooking with my girlfriend. Even though we're both still getting the hang of things, it's a really special time learning together, making mistakes, and getting to enjoy food together too.
3. Coming home to one another.
A huge sense of pride will come from living with your significant other. Calling your house or apartment "home" to each other is such a cozy feeling.
Instead of saying "I just got home," implying that you got back to your parents' house is way different than saying "I'm home," knowing that it's your own place where you get to make the rules together and declare it your fortress. 
4. Shopping together. 
Shopping is another trivial thing that suddenly becomes much more special when you're shopping for just the two of you.
I can recall all the times I was dragged along to do shopping with my parents, which I didn't mind, but I didn't get too thrilled for either. Of course, now we get to shop at our own speed, which is fast, and make tons of jokes along the way. 
5. Work from home together. 
My girlfriend and I are lucky enough to do work that's online and at home. We get to wake up at the last minute to start work and enjoy each other's company while doing it.
We cook breakfast together, surprise each other, have cuddle sessions, and anything you can think of. If you're someone who enjoys working hard as much as you do playing hard, then working from home together will be a blast.
6. Never having to say goodbye for long.
Prior to moving out with my girlfriend, we were long-distance. Unfortunately, the distance can kill the fun and spontaneity of relationships because logistically speaking, it takes a long way to see each other and requires a lot of planning. 
On the other hand, when you live together, you don't have to say goodbye and wonder when the next time you see each other will be. Instead, you have the comfort of knowing that it's going to be every day.
7. You don't have to feel so alone.
As an aggressive entrepreneur, I can get caught up inside my own head. Feelings of worthlessness, failure, and fear can creep up inside. But with my girlfriend, I feel energized, hopeful, and purposeful to do the things I do.
Coming home to your partner and doing everything that comes with moving out together creates a special bond and connection that you would otherwise only have with yourself. It's an irreplaceable connection. 
Final Thought
Living with your significant other can be amazing, but only if they're the right person for you. In my case, I found my perfect person. 
Not everyone is so lucky to find someone they love, tolerate, grow with, and be vulnerable with, but it's possible.
Just know that when you do move out with someone, that it's a huge commitment, and you're going to learn a lot about one another.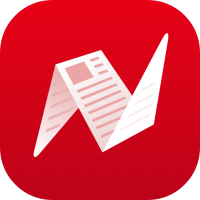 This is original content from NewsBreak's Creator Program. Join today to publish and share your own content.