Interviews, presentations, and regular conversations can tell a lot of stories about a person. Most people gravitate towards strong, confident individuals for a reason.
It's because they resonate with their power, assertiveness, and belief in themselves. 
No one wants to hire a person that doesn't believe in themselves. 
No one wants to hear a presentation that's half-assed and full of uncertainty. 
No one wants to have a conversation with someone that can't make solid points and back them up.
Real confidence shines all over.
Take a second to think about one of the most confident people you know. Now that you have that person in your head think about what makes them so confident.
Confidence could be any of the following:
The way they speak.
The way their words match their actions.
Their posture.
The way they can debate different situations.
The way they believe in themselves to accomplish anything and everything they set their mind to.
Confidence is a straightforward trait to spot in a person. In certain situations, however, it's hard to tell if this is fake confidence or real.
Fake, on-the-surface confidence can be spotted in different situations.
Whether it's someone you work with, go to school with, or have known all your life, you can spot confidence. 
Fake confidence includes the following:
People who can talk a big game but don't back it up.
People who are extremely cocky in social situations don't have facts or accolades to support their claims.
People who constantly worry about the littlest things and make sure you know every detail.
Insecurities are the biggest thing that eats away at someone's confidence. When they feel like they aren't enough, their true colors begin to show. Of course, everyone has insecurities, but their confidence in themselves should remain the same no matter how big or small they are. 
Beware of fake confidence because it can mislead you down a dark path of mistrust, disappointment, and resentment.
Final Thought
Being confident can go an extremely long way. The more sure you are of yourself, the more jobs, friends, and family will notice. 
At the end of the day, the only opinion that truly matters is your own. 
"Confidence is when you believe in yourself and your abilities, arrogance is when you think you are better than others and act accordingly."
 — Stewart Stafford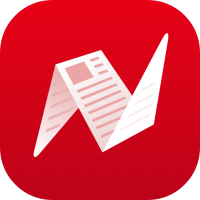 This is original content from NewsBreak's Creator Program. Join today to publish and share your own content.