When it comes to relationships, making sure that they're the right person for you attraction-wise, goal-wise, beliefs, and values-wise are important.
But those aren't the only things that matter.
It's the money too. Money can make and break a solid relationship because bills can eat away a month's paycheck in minutes. Seeing couples' relationships fail because of finances is sad. 
Bills and finances should be something couples can overcome together, not break up because it's too much. 
Get a solid understanding of the other person's bills and expenses.
Before moving out, my girlfriend and I put all our business out on the table to invest accounts, subscriptions, leisure money, unspoken spending habits, car bills, etc. 
If the other person is already drowning in their own bills and you haven't moved out yet, then there's going to be some trouble. 
Be sure to run your analysis of the entire situation to ensure that you can support both of you or how household bills and responsibilities will be divided.
Make sure to understand the expectations of bills and responsibilities before you move out. 
If you're in a situation where one person is the primary breadwinner, then it's key to understand the responsibilities of both parties. 
As the person who doesn't pay for rent or provide as much financially, extra help and support around the apartment go a long way. Little acts of services put both partners on the same field of play, and everyone's happier.
Expectations prior to moving out ensure that both needs are met, and the finances are still in check. Without any expectations, you don't know what you're signing up for, and things can easily go downhill.
Final Thought
Money is something that rips apart so many relationships, but it doesn't have to. Being more aware and responsible with your money prior to living with your signficant other will make living together easier.
Job loss, injuries, or layoffs can happen, but that shouldn't stop anyone from putting in the effort and work necessary to survive financially. 
Money scarcity is happening more and more. That's why constant communication, side hustles, and high-paying jobs are essential to a successful relationship.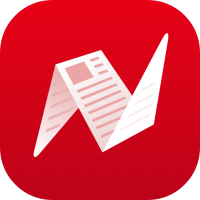 This is original content from NewsBreak's Creator Program. Join today to publish and share your own content.