Full-time jobs are easy to find. But, unfortunately, growing your side hustle is not. It takes a lot of extra time and dedication to growing your side hustle — time that not all of us have.
When I was deployed in the Middle East, I juggled the full-time Army with side hustle blogging. My hard work paid off because I returned home and got paid full-time work type of money.
Not all of my side hustles succeeded as they did with blogging, but after doing that, I better grasp what's generally needed to balance a full-time job and a side hustle.
When you get off work, switch your mindset onto your side hustle.
It's hard to switch from a full-time job to a side hustle after work. Odds are, you're tired and feeling like binging another season of The Office.
Refrain from leisure and entertainment if at all possible. When you do this, you open up a window of time for your side hustle. Even if it's an hour, it counts. Every step you make leads to long-term progress.
Don't underestimate the power of bits and pieces of time here and there. However, if you want your side hustle to accelerate, then you're going to have to cut out distractions and make more time for what you're trying to accomplish.
If you're feeling off, you need to go out, exercise and have some fun.
Exercise is one of the essential activities that help entrepreneurs clear their minds and get to work. As a side-hustle pursuer, it's in your best interests to stay physically and mentally active.
A clear mind is far more productive, inspired, and willing to take care of tasks and put extra research time in to succeed. 
Fun events like going to amusement parks, nature walks, and going to the movies are going to fill you with joy and happiness that keep your motivation running high. 
Find a balance between work and leisure to ease into things. You'll become so active that your friends are going to think you're superhuman because of the way you grind and have fun at the same time.
Final Thought
"Work hard, play hard" is one of my favorite phrases to say because hard work deserves to be celebrated and rewarded. 
Whether that's enjoying more delicious foods or traveling to the place you've wanted to go to for a long time, do it. Make the journey worth it. Time is limited, and we won't always have the energy to grind the way we do right now.
Do what makes you happy. It doesn't have to be your 9–5, but it can definitely be your side hustle. The way you prioritize your time is your choice.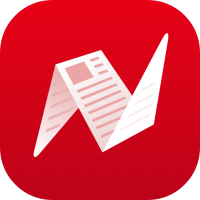 This is original content from NewsBreak's Creator Program. Join today to publish and share your own content.