Music is a great resource to have in any situation you're placed into — whether it's a work-from-home day, during chore time, or just playing basketball at the courts.
For the past four years, I have owned a JBL speaker. As someone who loves music and can't spend a moment without it, all the usage was definitely worth it. 
When it comes to essentials, I would definitely place a speaker in the top ten most useful items. If you're curious why JBL is worth it, continue reading on.
The speaker has the ease of access of Bluetooth connection.
Bluetooth connection is on most speakers, but JBL makes it really simple and easy with sound cues and quick connection.
On top of being Bluetooth, you're able to link other JBL speakers to provide a surround sound experience. It's really cool. It came in clutch on my deployments when we'd have a lot of hands-on work to do. 
The speaker is waterproof, and it can float in water.
Until JBL, I've never owned a speaker that I could put in a swimming pool without worrying about it breaking. 
Sometimes, I bring my speaker into the shower, and it provides an extremely relaxing environment of great sounds, beats, and hot water. No matter what type of weather the JBL is dealt with, it survives.
It survived 130-degree weather in the Middle East on my deployment, and it survives some of the harshest winters when I'm shoveling 11 inches of snow. 
Final Thought
If music is essential to you, consider investing in a JBL. They range anywhere from $40 to $400. It's worth the investment if you want a quality listening experience no matter where you go.
JBL does not sponsor me by any means, but if someone from their team is reading this, I want them to know that they create outstanding products, and I'm a very satisfied customer.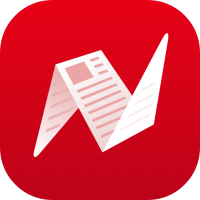 This is original content from NewsBreak's Creator Program. Join today to publish and share your own content.