Post-workout soreness is one of the best and worst feelings possible. It feels good because you know you absolutely crushed it in your workout, but your body is fatigued, and you have a workday ahead of you.
Workouts are supposed to make you feel better, not worse, and that's why a post-workout routine is just as essential as a pre-workout and the actual workout itself.
There are plenty of ways to take care of your body after going hard at the gym, and I'm going to share those with you.
1. Stretch
Stretching doesn't need to take any more than ten minutes. Your body may not feel sore right away, but after a certain amount of time, you're going to feel it.
Arm stretches, leg stretches, core stretches, hand stretches, and neck stretches are some of the most important ones to do. 
2. Replenish your electrolytes
Gatorade and Powerade are essential for post-workouts because, without them, you won't replenish your electrolytes. 
Electrolytes are minerals that carry an electrical charge when dissolved in water. They're vital for your nervous system, muscles and maintaining an optimal body environment.
When you sweat a lot, you lose these electrolytes, and you'll begin to feel a little off. I try my best not to drink too much Gatorade or Powerade otherwise, I'll have a sugar rush and completely cancel out all the calories I burned. 
3. Drink water
Water is an obvious essential when it comes to post-workout soreness. Your body just lost a ton of water due to sweating, and your throat will get dry if you don't drink. 
It's a good idea to drink before, during, and after your workout so that you feel good and ready to power through. Just be sure not to overdrink; otherwise, you'll have stomachaches, and it'll actually slow you down. 
4. Roll out your body with a foam roller
Foam rollers are one of my favorite tools to use after a solid workout. I can get deep into my ligaments and body parts that stretching can't take care of.
Most athletes I know have a foam roller and use it to unwind, destress, and help the body recover.
5. Sleep and proper rest
Last but not least is sleep and proper rest. Without it, your body won't have the time to recover and heal itself.
If you want your body to endure pain and grow its muscles, then you've got to get proper rest. You may be able to power through workouts five days a week, but if you never feel rested, then your body won't recover properly — leading to potential injury. 
Final Thought
Exercise is essential for the body, and the more consistent you are, the better. Just as exercise is important, so is the recovery process.
Don't overlook post-workout care and self-maintenance if you want to keep up with your workouts.
Remember that self-care, consistency, and proper recovery methods are essential to a life full of fitness.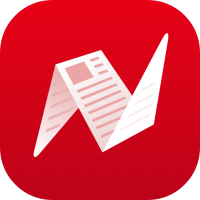 This is original content from NewsBreak's Creator Program. Join today to publish and share your own content.