After a certain point in time, we get tired of routine. As consistent fitness buffs, going to the same gym becomes a drag, and we want something new.
Ever since moving out, I've been attending my new apartment complex's gym with my girlfriend, and it's refreshing. I enjoy traveling, seeing new places, and being forced to adapt to something new, and this is one of those ways.
If you're wondering whether or not you should switch gyms, continue reading.
A new gym offers a new perspective on your fitness.
You can only exercise on the equipment available. Switching gyms forces you to try new things, improvise when necessary, and keep an open mind to learning new exercises. 
Sometimes, a higher ceiling makes you feel more motivated. For example, if your current gym feels congested, then you might need one with more space, perhaps a basketball court or a couple more bench press stations.
Perspective is everything when it comes to fitness. What may work for someone else might not work for you. When I attended football workouts in high school, I learned plenty of new workouts from my teammates that I still use 5 years after graduating. Try not to get stuck in your ways. Always be willing to evolve.
A new gym allows you to experience a new drive.
Driving to a gym forces you to get ready, leave enough time for your commute, and commit to a workout once you arrive.
Brand new driving routes to your destination is like playing an away game in sports. Of course, you're a bit nervous, but at the end of the day, you're still doing exactly what you signed up for.
I personally love driving for my workouts, whether it's to new running trails or a unique gym, because I'm out of town. It sparks excitement, discomfort, and a bit of a thrill. 
Final Thought
Exercise can be mundane after a while. So do yourself a favor and test out new locations or gyms so that you're constantly on your toes.
The moment we get too comfortable is the moment we become complacent and start to take steps backward. 
Test out new gyms for a newer, fresher perspective and experience what it's like to improvise.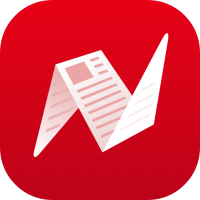 This is original content from NewsBreak's Creator Program. Join today to publish and share your own content.