If you're anything like me, then you love getting good deals on stuff. 
When it comes to Six Flags, they offer a Seasons pass for $60 per person. For a single-day ticket, the cost is $40. So you're telling me that for an extra $20, I get an unlimited entrance pass for the next six months?
My girlfriend and I went to Six Flags for her pre-birthday, and it was well worth it. To know that we have a Seasons Pass in our back pocket is pretty cool, especially since they didn't cost a ridiculous amount of money.
All you have to do is go more than once, and the passes pay for themselves.
Paying for something that will be good for the next six months wasn't a hard decision for me — especially because I love amusement parks and going on rides.
It's a great relief from regular life where I get to feel like a kid again and re-live all the great memories from childhood as an adult.
At $60 per season pass, you've gotten more than the single ticket value after your second trip. 
Who wouldn't want access to an amusement park for the next six months?
Especially if you have kids, a Six Flags Season pass is worth it. If you've got a significant other or friends that enjoy thrills and rides, then everyone should buy one too.
It's really convenient to have a spontaneous opportunity to enjoy some rides on any day during the summer and into the fall. 
The choice is obvious on why someone should get it.
Final Thought
Finding ways to save money doesn't have to be hard. Good deals are everywhere if you're rational and understand the implications behind prices.
Of course, Six Flags baits customers into buying the Season Pass because we're gonna pay for parking, food, and drinks throughout our trip. 
There's always a way to find convenient deals and make things work in your favor. You just have to keep looking and be open-minded.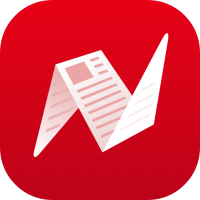 This is original content from NewsBreak's Creator Program. Join today to publish and share your own content.