The lines at the local store are packed, and the only vacant registers are self-checkout. Are you going to prolong your trip for an extra 10 minutes or so, or are you going to hop into a self-checkout line and do the scanning yourself?
In my case, my girlfriend and I love to purchase things on our own. We don't have to worry about someone else putting their hands over all our items, and we save time at the store.
Here are some of the biggest benefits of doing self-checkout.
You save lots of time and avoid waiting in lines.
Doing self-checkout requires a certain degree of patience and work. You do all the scanning and bagging yourself, which is really fun, in my opinion. 
I've never worked as a cashier except for in the movie theater, and it's muscle memory to scan items for sale. 
Choose self-checkout on Sundays, especially because that's when most people go shopping for things they need for the week. It's like having a flash pass at Six Flags or a fast pass at Disneyland. 
Bagging your own items and touching your own merchandise only.
It's Pandemic season, and there are tons of random Delta strains going everywhere. Covid is invisible, and you don't know you have it until it's too late. 
Self-checkout is great for sanitation purposes and gives you the peace of mind that your merchandise was primarily touched by you and only you. 
It's an easy process that makes shopping more enjoyable. 
Self-checkout doesn't demand too much. You scan your own items and bag them the way you'd like to unload them once you get home.
99% of the time, I go through self-checkout lines because of the ease of accessibility and because it gets my body moving. It's a bit of free exercise that doesn't demand too much.
Final Thought
When it comes to shopping, self-checkout is an easy choice. Avoid long lines, get some exercise, and play cash register.
Unless my order is over $300, I'll choose self-checkout. Those extra 10 minutes you would have otherwise spent in line can instead be used on your drive home or unloading items.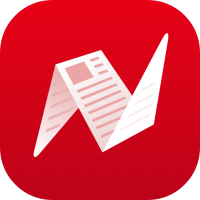 This is original content from NewsBreak's Creator Program. Join today to publish and share your own content.