Everyone hits a writing wall every once in a while. If you don't, you're superhuman.
As a writer who gains inspiration from my daily life, I can never run out of things to say. So I've given myself the space to write freely and not stick within one niche.
You have to know your brand well enough to understand what type of stories people expect from you.
As a writer without a specific niche, I don't want anyone to expect me.
Sure, when I was deployed, I wrote a lot about my Army career and what was going on there.
Sure, when I was running daily, I had a lot more to say about health and fitness than I do now.
Sure, as a creative entrepreneur, I write a lot more about productivity and marketing.
We evolve as writers, and that's totally fine. Just because you start at one place as a writer doesn't mean you have to stay there. You can adjust fire as needed.
If you feel a void somewhere in your writing, you're likely uninspired. This could signify that you need to go out and live more life — pick up a new hobby, travel, make a spontaneous plan, and seek discomfort.
When it comes to writing, you are the one in charge. Don't let anyone else tell you differently. The moment you stop enjoying the content you write is the moment you cut back drastically and quit.
Join me in being a life-long writer by choosing the topics and stories we share freely, without the fear of judgment, and where we're the ones completely in charge.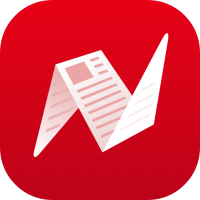 This is original content from NewsBreak's Creator Program. Join today to publish and share your own content.