Prison Break is a show that my girlfriend and I have been binging for quite some time now. It's one of the most intense shows that I've seen physically and mentally. 
The thought of a man breaking out his innocent brother on death row is fascinating. There's so much planning and execution that is required to escape prison.
I've never been in prison, but if I were, I wouldn't expect it to go anything like what is depicted in this show. It's really intense. They always leave you on cliff-hangers and force you to continue watching.
The acting is truly phenomenal and really sets the standards. 
The cast of Prison Break is unique. There are people from all sorts of background, committed of all different types of crimes.
To see convicted felons and criminals work together in order to escape is really fascinating. Trust in prison seems impossible until it happens. 
There are some characters that I root for. There are also some characters that I absolutely can't stand. Any acting that causes someone to root against them is impressive. 
It's not easy to be unlikeable, but some characters really got my blood boiling. 
The storyline makes sense, and it's not exaggerated and perfectly reasonable. 
With this show being about breaking out of prison, I expected it to be a little cliche without many surprises.
But I got nothing but surprises that seemed valid and very possible in the real world. The character development is so intriguing. 
Some characters show you sides of them that are so different as soon as their lives are on the line, or worse, their loved ones' lives are on the line.
Without the storyline going in all sorts of directions, this show would be boring, and I wouldn't recommend it to anyone. 
Final Thought
Prison escapes are meant to be difficult and nearly impossible. But when you're presented with someone who's a genius like Michael Scofield, you are in for quite the treat.
Intrigue is sparked in every episode, and just when you think things are getting stale, there's a huge twist you weren't expecting.
I can't speak any higher of Prison Break than I currently am. You'll just have to watch it for yourself.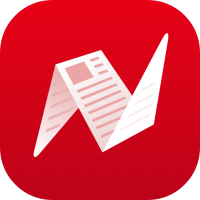 This is original content from NewsBreak's Creator Program. Join today to publish and share your own content.