Your relationship with money must be in check if you want to be financially free, stay out of debt, have a good credit score, and do the things you want in life.
The childish spending we did back in high school after getting our first job has to disappear. I remember working for the movie theater and spending my paychecks on random things from Amazon.
Back then, I didn't have any respect for money. If I saw it in my bank account, I felt the need to spend it to repay myself for my hard work. 
Nowadays, I save it for my rent, my bills, unforgettable experiences, and anything that helps make me a more productive creator. 
We all have different needs and expectations with money, and how you choose to spend it all depends on yourself.
You must respect money, or else you're going to lose it and get burned. 
Money comes and money goes. One of the biggest reasons money goes is because of irresponsible spending without a budget. 
A budget is so important so that you know exactly what money is getting allocated where. Prior to moving out, my parents paid for rent, and all I had to focus on was my car bill and subscriptions.
As the first month of rent is coming up, I'm realizing very fast how important it is not to be irresponsible with money. Whether it's dining out, buying things I want, or overspending on experiences, it's becoming a reality.
There has to be a balance with everything. 
Everyone should have a fair balance with investing, saving, spending on bills, and leisure money. It's way easier said than done, but the earlier we start being more responsible, the higher we will progress in life.
I don't want to be the guy who moved out and then have to move back home because I wasn't ready. When I moved out, I declared my independence from my family financially. I don't want to feel like a charity case.
I definitely don't want my family to worry about me staying afloat without them. It's a soldier mentality. I rely and depend on myself and my girlfriend (since we live together) and not anyone else. Help is appreciated, but I don't want it to become the norm. 
Final Thought
Money is one of those things that will be part of our livelihoods forever. It's the only thing that sets the standards and expectations for our contributions to society.
How you acquire money doesn't matter (unless it's illegal), and you have the right to spend it as you please.
If you want to be on good terms with money, do some financial planning, budgeting, set your priorities straight, maximize your cash flow, and be responsible.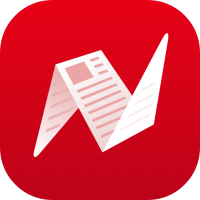 This is original content from NewsBreak's Creator Program. Join today to publish and share your own content.