When it comes to football, nothing makes the games more exciting than the fans — particularly Seattle Seahawks fans.
I've been a Seahawks fan ever since I was a kid. Sometimes I was more of a fan than in other situations, like making it to the Superbowl in 2005 and when we drafted Russell Wilson, but I'm a diehard Seahawks fan.
In my lifetime, I've had the honor of attending a few Seahawks games, and man, were they unforgettable. 
In contrast to Bears games, Mariners baseball games, and Bulls games, the Seahawks games are definitely the most hyped.
Seattle fans are some of the most passionate fans in the entire world.
In Seattle, there's a thing called "blue Friday" where people in the state of Washington wear their Seattle jerseys at workplaces all over. 
You'll see Starbucks workers, Costco workers, and even office workers wearing their Hawks jerseys because that's how dedicated they are.
If you have the honor of attending a Seahawks game, you'll see face paintings, the Sea-Fence, colorful suits, wigs, the Seahawks Hulk man, and so much more.
Football is so much better with fans around.
Players have most likely had withdrawals from the fans and their energy. But now that 2021 will welcome back fans, there's a lot to look forward to on both ends of the spectrum.
I live in Chicago and might not attend a hawks game, but this fires me up. This news fires me up because we have one of the best home-field advantages in the entire league because of how loud our fans are.
The crowd's roar causes the other teams to struggle with communication and make more mistakes.
It's pretty surreal to see so many like-minded people rooting for the same team all on the same page.
Final Thought
If you're a sports fan, but particularly a football fan, I highly recommend attending a Seahawks game.
If you're a little worried about catching Covid, then wait a year. Nothing will change. These fans will come back juiced and energized any chance they get — even for the pre-season.
The noise is back. Sports are coming back. The fans are back. It's been a rough journey, but sports are finally starting to feel normal again.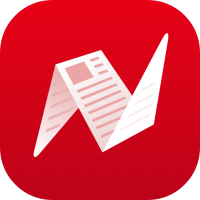 This is original content from NewsBreak's Creator Program. Join today to publish and share your own content.