Imagine camping in a state park and waking up right next to the ocean?

The Florida Keys aren't just a prime destination for fishing and scuba diving. Tent camping is also in very high demand and if you're lucky enough to find a vacancy, you'll be blown away.

Important Dates:
Peak Winter Season: January-March
Spiny Lobster Season: Last week of July
Regular Lobster Season: 2nd week of August

The Florida State Parks website allows you to book a campsite up to 11 months in advance and you won't believe how limited the availability is. Plan in advance.


Long Key is still banged up from Hurricane Irma. As a result, there are only 3 tent sites available. These 3 sites are oceanfront and in a very secluded and quiet area. Compared to the area which is currently closed, it's a much better experience. Once re-opened, that'll bring 50 more campsites with a lot of noisy RV campers to the other side of the park.

Like Long Key, Bahia Honda is also still recovering from Hurricane Irma. The popular Sandspur Beach is still closed while they repair things to ensure it's suitable for camping. The sites available for tent camping are located along a man-made lagoon. Still a great option for some R&R.

No waterfront camping here, but it's a nice location and closer to Miami. Ideal for those looking to go snorkeling or diving and experience arguably the best marine environment in the world.

Curry Hammock is less than ideal for tents as you'll be camping amongst RVs, but you can park your car right next to your tent. Each site has a picnic table and a grill. There is a central bathroom with showers along with water and electricity services if you have a proper hookup. The best sites for tents are #6-9 and #22-25.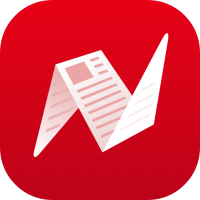 This is original content from NewsBreak's Creator Program. Join today to publish and share your own content.