Yes, it's possible to take a road trip from Miami. Is it common? No way.

I don't know why it took so long to post a recap of my 2018 road trip, but here it is! I'm not saying you should go out and do this tomorrow. Not everyone has that sort of flexibility or time off from work. Also, not everyone can accomplish what I did in 18 days.

Having said that, this trip was life-changing and downright incredible. My 2018 Great American Road Trip began in Miami, Florida.

Stats and Facts
18 days
7,844 miles
18 states
10 National Parks
40+ stops
One oil change
Zero ounces of caffeine
Pulled over once (no ticket)
Road Trip Tips
Plan well
I pride myself on being able to get a lot done in a short period of time. No, I'm not just showing up to Yosemite and taking a picture of Nevada Falls to say that I was there. I'm going on multiple hikes, going to bed late, waking up early every day to maximize my time.
Pack Well
One of the most important aspects of perfecting your road trip experience is packing properly. It's easy to forget important items. To get some ideas for a road trip packing list, click here.
Drive at night if you have a travel buddy
I did this trip completely solo, so driving at night was not safe. It's highly recommended that you drive at night if that's an option for you.
If you aren't camping, book your lodging the day of your stay
There's nothing worse than booking a hotel only to not make it because of car trouble or some other reason. Be a bit spontaneous and book your stay the day of. Unless there is limited availability in an area, I'm booking my hotel within 6 hours of my arrival.
Use the Quarter Tank Rule
As soon as your fuel level is down to 1/4 tank, stop at the next gas station. I ran out of gas on a road trip and it is not fun. It can put a severe delay on your plans. Even if you have AAA, they won't be able to get to you for at least a few hours maybe even longer depending how rural the area is.
Why 1/4 tank? Ensure you have enough gas to make it to the next gas station. The closest option may be 75 miles away, you never know.
Curious about that cool map? It's from Roadtrippers. You'll need it to plan your trip.
Itinerary
Day 1
1) Miami, Florida
2) Tallahassee, Florida (overnight)

Day 2
3) Mobile, Alabama - USS Alabama
4) Biloxi, Mississippi
5) Houston, Texas (overnight)

Day 3
6) San Antonio, Texas - The Alamo
7) Carlsbad, New Mexico (overnight)

Day 4
8) Carlsbad Caverns National Park
9) Alamogordo, New Mexico - White Sands National Monument
10) Tucson, Arizona (overnight)

Day 5
11) Twentynine Palms, California - Joshua Tree National Park
12) Palm Springs, California (overnight)

Day 6
13) Riverside, California - to buy spare camera batteries!
14) Yosemite Valley, California - Yosemite National Park (overnight) *Stayed at Ahwahnee Hotel

Day 7
More Yosemite!
15) Mammoth Lakes, California
16) Furnace Creek, California (overnight)

Day 8
17) Death Valley National Park
18) Boulder City, Nevada - The Hoover Dam
19) Overton, Nevada - Valley of Fire State Park
20) Las Vegas, Nevada (overnight)

Day 9
21) Springdale, Utah - Zion National Park
22) Bryce Canyon, Utah (overnight)

Day 10
23) Bryce Canyon National Park
24) Red Canyon, Utah
25) Page, Arizona - Antelope Canyon
26) Grand Canyon Village, Arizona - Grand Canyon National Park

Day 11
More Grand Canyon! Helicopter
27) Monument Valley
28) Four Corners Monument
29) Telluride, Colorado (overnight)

Day 12
30) Montrose, Colorado - Black Canyon National Park
31) Aspen, Colorado (overnight)

Day 13
32) Colorado Springs, Colorado - Pikes Peak
33) Denver, Colorado (overnight)

Day 14
34) St. Louis, Missouri (overnight)

Day 15
35) Brownsville, Kentucky - Mammoth Cave National Park
36) Nashville, Tennessee (overnight)

Day 16
37) Manchester, Tennessee - Bonnaroo Music Festival
38) Nashville, Tennessee (overnight)

Day 17
39) Stone Mountain, Georgia
40) Ocala, Florida (overnight)

Day 18
41) Williston, Florida - Devils Den Springs
42) Miami, Florida - HOME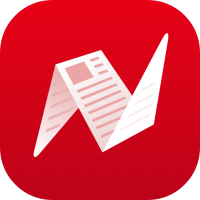 This is original content from NewsBreak's Creator Program. Join today to publish and share your own content.