I hate running. Well, I used to. I began running in May 2019 after never doing it in my life. Sure, I was moderately active in sports in school, rarely active in my 20s, and very active now that I'm in my 30s (it's funny how that works). I ran "the mile" for physical fitness in high school. We ran it in the snow as a group and I ran it in "7 mins 30 secs". 7:30 consisted of cutting corners heavily to avoid snow. In the end it was far less than a mile and was probably an 11-12 minute pace.

Flash forward to the 2019 Mercedes Benz Corporate Run in Miami. I "ran" this in Puma driving shoes (ouch) and did so in 31 mins 34 secs. The week afterwards consisted of soreness from head to toe. Yes, even my upper body was sore. I need to mention that at this point in my life, I'm not exactly a couch potato. I was mountain biking 2-3 times per week, paddle boarding once a week, and surfing as often as I could. It's proof that running uses completely different muscles.

I decided to start running as soon as my body healed because I told myself, "I never want to feel this way again." I bought $55 Nike running shoes and started running 1 mile here and there, then eventually 2 mile runs and then daily 5Ks. I didn't have a training program. I just went out there and ran the best I could while taking in fresh air and awesome scenery.

In February 2020 I participated in my first half marathon. If you asked me to even think of running 13.1 miles back in May 2019 I would have told you I have a better chance of being struck by lightning. Well, I did it again in March of 2020, right before the pandemic hit. My goal was to break the 2 hour mark. The results of my first two half marathons were 2:00:50 and 1:57:25.

I've signed up for the next 305 Half Marathon in 2022 and I'm currently training for a sprint and international triathlon. Running has changed my life and I want to show as many people as possible that they can do the impossible as well.

I want to help those who hate running but want to give it a shot. I've created a free 5 Week 5K Training Program for Beginners which is custom-tailored for those who live in Miami.


First, where can you train in Miami?
Anywhere with stable ground! See The Best Places to Train for a 5k in Miami

How can I find a list of upcoming 5K races?
Here you go. Upcoming 5K races.

5 Weeks to 5K!
A 5k Training Program for Beginners in Miami
Click on the graphic below to print or save your training program! Read below for more details about these workouts.

Monday
Monday will be a day of rest. If you want to go for a walk, go for it, but keep it mellow.

Tuesday
Tuesday workouts will be easy intervals for the first 4 weeks. Easy means don't push yourself too hard. Run at a comfortable pace for the given duration, or even go for a swift jog. Walk for the given duration between runs. Repeat the sets X times to complete the workout.

Wednesday
Wednesday is a day of cross-training and each week the workout duration increases. Cross-training in this case will be anything BUT running. Mix things up and try to avoid activities similar to running such as hiking, etc. Some ideas are:
Yoga
Paddleboarding
Cycling
HIIT workouts
CrossFit
General strength training
Thursday
Thursday workouts will be hard intervals. You will be pushing yourself as hard as you safely can. Walk for the given duration between runs. Repeat the sets X times to complete the workout. Weeks 4 and 5 will be brutal.

Friday
Friday is a day of rest, or walk. Week 5 is a 45 minute walk.
Saturday
Saturday is a day of long runs at a steady pace. This pace should be whatever is comfortable for you to complete the distance without stopping.
Sunday
Sundays are for variable training. This is typically a day of cross-training, but I decided to switch it up for weeks 3 and 4, with week 5 being your RACE DAY! Most 5K races are on Sundays, so this should work fine for you.
Powell Bridge Intervals take place at William M Powell Bridge which you'll cross on your way to Key Biscayne. The bridge has light poles on the side which are evenly spread out. Use these to run intervals ultimately to the top of the bridge and back down. For the first interval, run at your fastest consistent pace to the first light pole and jog back. Rest 20 seconds and run to the second pole, jog back. Continue this sequence to the 5th light pole and repeat the entire set twice. This training works your legs in a different way and should help you improve your endurance for race day.
3x 1 Mile PRs can be done anywhere. PR stands for personal record. I'd recommend doing this somewhere which loops you back to your starting point. Or, go to Alice Wainwright Park. You're not actually running in the park itself. You'll be using the SE 32nd Road loop right outside the park. It has sharper turns than a track, but it's the best you'll get for a public space in the area. About 1.3 laps around this road equals 1 mile. I suggest you run your fastest mile 3 times with a 1 minute walk in between each. By now, you will know your pace and what your typical mile is. A 1 Mile PR is where you run one mile as fast as you possibly can. You'll do this 3 times with a 1 minute walk in between.

Running Apps & Tools
I highly recommend getting an Apple Watch. I am well-aware that it's not in everyone's budget, but it will improve your training greatly and you'll be able to keep track of your progress effortlessly. You can pick up an Apple Watch Series 3 for less than $200 and it'll get the job done.

I use Nike Run Club to track my run history. I feel like it tracks a more accurate pace than Strava does, but Strava is one of the most popular fitness apps in the world. You can't go wrong with either one.


I hope this article has been helpful! Good luck, happy running, and feel free to share your running progress with me!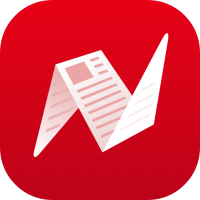 This is original content from NewsBreak's Creator Program. Join today to publish and share your own content.