Miami is a prime location for outdoor activities, such as running. While the higher temperatures and humidity may deter most people, it's arguably the best training conditions you can ask for. Humidity slows you down, makes it harder to breath, and prevents your body from cooling down. Add high temperatures to the mix and you're in for quite a workout. Just as people train for races in the mountains to improve stamina and breathing techniques, you can train for races in Miami to improve recovery and keep your body temperature down.

Note: You must take caution when running in high heat and high humidity. Ensure your body can handle it. Start by consuming plenty of water before and after your runs.

There are 5K races a couple times per month in Miami (except in the summer). Click here for more info. The good thing about a 5K is you can go out and run your own 5K any time you want.
Miami is loaded with great places to run. Many runners are inspired when they run near the water and luckily there is no shortage of that. Training for a 5K race (3.1 mile run) is no different. However, to properly train for a 5K, you should add interval training to the mix.

The map below shows some of the best places to train for a 5K in Miami.

Noteworthy Places to Train for a 5K in Miami
William M Powell Bridge
This is the massive bridge which essentially connects Key Biscayne to the mainland. At about 80 feet, it's the highest point that you can drive to in South Florida. Runners, cyclists and pedestrians frequent it.

Training Plan: The bridge has light poles on the side which are evenly spread out. Use these to run intervals ultimately to the top of the bridge and back down. For the first interval, run at your fastest consistent pace to the first light pole and jog back. Rest 20 seconds and run to the second pole, jog back. Continue this sequence to the 5th light pole and repeat the entire set twice. This training works your legs in a different way and should help you improve your endurance for race day.


Alice Wainwright Park
You're not actually running in the park itself. You'll be using the SE 32nd Road loop right outside the park. It has sharper turns than a track, but it's the best you'll get in a public space in the area.

Training Plan: About 1.3 laps around this road equals 1 mile. I suggest you run your fastest mile 3 times with a 1 minute walk in between each. Do this workout towards the end of your 5K Training Program.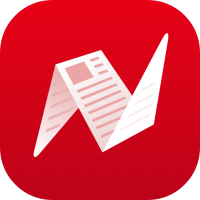 This is original content from NewsBreak's Creator Program. Join today to publish and share your own content.