Note: This article does not constitute or promote the use of CBD or THC. It's simply for educational purposes and is not sponsored.

When most people see or hear the acronym CBD, they immediately think of marijuana (weed, THC, pot, etc) and whatever positive or negative associations they link to it. CBD (Cannabidiol) and THC (tetrahydrocannabinol) are two of 140 natural cannabinoids found in the cannabis plant species. The two are actually completely different.

What is CBD and how does it differ from THC?
Here are some easy comparisons:
CBD is used for health and wellness benefits, is non-psychoactive, and has little to no side effects.
THC is used for recreational or medical purposes and are known for psychotropic or euphoric effects.
CBD is legal on a federal level but not in all states because it can contain up to 0.3% THC, an amount so small that it's unlikely to ever produce a typical THC effect. CBD is fully legal in 33 states.
THC is currently legal in 19 states for recreational use. South Dakota legalized THC but has yet to legalize CBD (ha).
The following is a useful chart from healthline:
There are so many CBD brands! How do you know which is good?
That's true. Everyone and their mother has their own CBD company. Here are the best ways to choose a CBD brand:

Why do you want to use CBD? Answer this question first so you know what type of product you're looking for.
Research the company. View their website, story, and values. If no website, don't bother.
Cost. If the product is very inexpensive, it's probably not great and might not be good for you. This particular company features a suite of some of the highest quality products in the industry, including their unique Manuka Honey CBD.
Ingredients. It's possible that there could be some sketchy chemicals and compounds thrown into gummies or edibles to make them taste better, which could actually do more harm than good.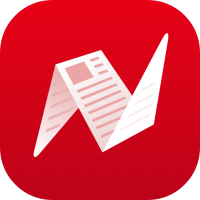 This is original content from NewsBreak's Creator Program. Join today to publish and share your own content.