Note: This is not trading advice, the following is strictly my opinion only. This is not financial or trading advice. Buying, Selling, and Trading cryptocurrencies comes with inherent risks. Always do your own due diligence.
Note: These are my own opinions from my own research. I am not being sponsored by any of these companies.
A lot has changed since my 1st quarter recap. Bitcoin was a train wreck during the 2nd quarter of 2021. If you aren't a Bitcoin Maximalist and wanted to sustain gains, you were in luck. There were plenty of strong gains to be had over the last 3 months.
The key to chart observation and studying cryptocurrencies (if you plan on holding mid to long term) is to look at the 1-3-month charts. If you look at intraday charts, you'll lose confidence and force yourself to sell since the day-to-day movement of most tokens is so volatile.
Note: The following statistics are gathered from CoinMarketCap.

Here are the 5 Best Performing Cryptocurrencies from Q2 2021

Shiba Inu (SHIB)
Q1 % Gain: 20,024.31%
Price (at time of press): $0.00000862
Circulating Supply: $394T
Market Cap: $3.4B
Forecast: SHIB had a legendary climb in early May. In fast, it's currently down 80% from the all-time high. Still, if you invested in March or April, you're doing just fine. Shib was launched in August 2020 but gained popularity in March 2021 as a meme token determined to rival DOGE.
Where can you buy SHIB?
Dogecoin (DOGE)
Q1 % Gain: 334.59%
Price (at time of press): $0.2473
Circulating Supply: $130B
Market Cap: $32.2B
Forecast: If you pay attention to the news or social media memes, I'm 100% sure you're heard of DOGE. DOGE is a meme token which has been dubbed a "joke". It's mascot is the Shiba Inu (the dog, not the aforementioned token).
Where can you buy DOGE?
Ethereum Classic (ETC)
Q1 % Gain: 300.54%
Price (at time of press): $57.51
Circulating Supply: $116M
Market Cap: $6.6B
Forecast: Ethereum Classic has been around since 2016 and it was the original Ethereum blockchain. A fork occured shortly after the launch and ETH, aka Ethereum, was created during the hard fork. ETC came to life in May and saw 1,000% gains before retreating about 80%, just like most crypto over the past 6-7 weeks.
Where can you buy ETC?
Telcoin (TEL)
Q1 % Gain: 213.70%
Price (at time of press): $0.024
Circulating Supply: $52B
Market Cap: $1.3B
Forecast: Telcoin came out of nowhere and surprised people with quick 900% before retreating.
Where can you buy TEL?
Polygon (MATIC)
Q1 % Gain: 206.20%
Price (at time of press): $1.13
Circulating Supply: $6.3B
Market Cap: $7B
Forecast: While Bitcoin and everything else was falling heavily in mid-May, Matic was one of a handful of coins to maintain solid ground. It outpaced most cryptocurrencies over the past 2 months and has remained very strong.
Where can you buy MATIC?
Does this rapid increase in value mean you should stay away from all of these?
Well, traditionally, especially in stocks, with a parabolic spike like we saw with these 5 tokens, you'd want to stay away until there is a significant price correction. That doesn't equate in the world of cryptocurrency. In the first quarter of 2021, we saw mostly lower valued tokens soar higher and higher with minimal, if any, price correction.

Again, always do your own due diligence. Follow me for similar articles.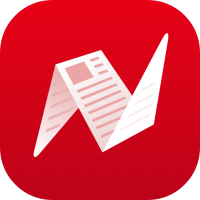 This is original content from NewsBreak's Creator Program. Join today to publish and share your own content.