Photo by KAL VISUALS on Unsplash
This story is inspired by feedback I recieved from an article I wrote in January about how I generate passive income.
The article focused on the various ways I make money (besides my usual salary) and how I can rely on this money when times get tough.
The comment was written by a 23-year-old who was wondering how I bought an investment property when I was roughly his age, an investment that's admittedly not for everyone, but was a proud moment in my life.
It wasn't easy buying the house, in fact it was one of the biggest learning curves of my life.
In a nutshell, it's a lengthy process, especially if you're buying the house in a foreign country, while you're living in yet another foreign country, while also working on a cruise ship that sails Alaska (which was my situation at the time).
In this story, I'll talk about the thought process that goes behind successfully buying your first investment property. These are the calculations and plans you need to make, and if you do it right, you can buy your first property faster than you think.
Buying a house seems impossible; it's the fear and the mystery around it that stops most people. But when you sit down and make logical calculations and plans, you'll see that it's much more achievable than you thought.
Knowing the Right Mortgage
I bought my first house in New Zealand because while I'm not a New Zealander myself, I love the country and especially loved the property climate at the time.
It was very friendly to buyers, and prices were low when compared to similarly-sized properties in Australia with similar proximities to conveniences such as schools and shopping.
New Zealand also offered far more reasonable taxation, with no stamp duty and no capital gains taxes. These have both since been introduced in New Zealand's larger cities.
But ultimately I bought the house because I wanted it, and buying in New Zealand made it possible. To get started, the first thing I needed was a savings goal.
Your biggest expense when you're buying your first investment property is your deposit.
Depending on your credit history, country, income, bank and immigration status; you may be required to put down anywhere from 5% to 80% of the value of the house. 10% is common, but 20% is the sweet spot.
For me, the goal was 20%. Working out the size of the deposit is all about ensuring the mortgage will be manageable for you.
Some investors are too focused on keeping that initial payment low so that they can afford to buy sooner rather than later, but a mortgage is a very long commitment, and such short-sighted thinking is going to get you in trouble.
Instead, work out what sized mortgage payment you can afford to commit to each month, and extrapolate it (by using the current interest rate) to determine what sized mortgage you can afford.
Determining the property value you can afford based on what you can commit to paying each month is really complicated, because interest payments compound and that level of math is way too much (for me anyway). Luckily, there are online calculators that are set-up to make this math easy, such as the one built by the folks at Nerd Wallet.
Once you know the size of the mortgage you can afford, I recommend making 20% of that total price your initial savings goal; although there are more expenses coming that you'll need to factor in.
Photo by todd kent on Unsplash
Security Means Being Positively Geared
If you're planning on renting the property to a tenant, you'll need to make sure that the monthly rent you'll be paid is greater than the mortgage you've committed to paying. If the rent is greater than the mortgage, you've achieved the holy rank of positively geared.
For me, I knew that I wanted the property to be tenanted. This meant that I had to do some research and find an area in New Zealand where rent is high, but property values are low.Somewhere in that sweet spot of high rent and low value is a great investment waiting for you.
What this means for an investor is staying away from trendy areas that are way overpriced based on reputation and cool factor alone. (I'm looking at you Melbourne). You'll never be paid the rent that's needed to cover the mortgage and you'll heartily regret it.
Instead, look for good communities that haven't been "discovered" but have a lot of potential. A house in a good neighbourhood with access to schools and shopping is a great bet, regardless of cool factor.
Also, if you find a house you like but the mortgage is above the amount you calculated as within your budget, pay a larger deposit to bring down your mortgage. A friend of mine paid a 50% deposit to get the house he wanted at the mortgage he could afford. Sure, it meant an extra 3 years saving, but now he has a 30 year mortgage commitment he can afford, and the perfect house.
Once you find a great area and you've researched the rent that's being paid on houses that seem interesting to you, you'll know (through the magic of math) what sized mortgage you can afford, and therefore which of the houses you can select from. You'll also know whether or not you need to change your deposit.
Remember:
Suckers raise their mortgage to get what they want, planners change their deposit. A 30 year mortgage is not the time to overspend.
If your plan is to rent out the house, then the entire mortgage must be paid by the tenant every month end of story. Why? Because although you may be able to cover the difference now, you may not be able to in 10, 15, 20 years.
If the day comes that you can't pay the mortgage because, god forbid you hurt yourself, or we're hit by yet another worldwide pandemic, the bank is going to take the house right back.
When you're choosing the perfect sized mortgage, make some worst-case assumptions so that you're not surprised later.
Assume that the house won't be tenanted for 30% of the year, which would mean that you're on the hook for the mortgage payment during those times. If that happened, could you pay it?
Planning for the house being untenanted 30% of the year makes sense because that may happen, but planning to supplement the rent 100% of the year is planning to fail.
So if a "finance buddy" tells you that supplementing just a little bit of the mortgage each month while your house is tenanted still counts as being positively geared, slap that friend in the face for me.
Besides planning for lost rent, you'll also need to work out what the extra charges will be.
Find out what the local council will charge you in rates every year (for services such as garbage removal and sewage). For me, I had decide my priorities once I realised that while tax is better in New Zealand, rates are higher.
Also, look into the recent history of local and federal government decisions that affect you. For example, the New Zealand government has a habit of constantly raising their expectations of landlords in ensuring that tenants are kept warm during winter.
This has meant making constant upgrades, including adding insulation and buying wall-mounted reverse cycle air-conditioners. Had I known this in advance, I would have included these factors in my checklist while viewing properties (or in my case, paying someone to view them for me).
Once you've worked out the mortgage size you can afford and have accounted for all possible additional costs; you're ready to start shopping for a house.
Picking the Right House
Remember that the amount of money being asked for by the seller is not the amount you actually have to pay for the house.
Never shop for a house in a hurry, take it slow and be careful. Make offers that are 10–30% less than what's being asked for.
I made a big mistake with my first property and offered exactly what they were asking for because I didn't know what I was doing.
For my second property, I offered far less than asking price because I was being slow, and didn't really care if I got the place or not. If they'd said no, I would have just moved on. I'd made low-ball offers on over 20 properties before I finally low-balled the right person.
Luckily for me, they desperately needed the cash, and the property had been on the market for a long time.
A properly that's been on the market for a long time is sometimes a bad sign, because it can mean that there's a dark secret hiding in the walls or under the floor. But if you're smart, you'll never be caught off-guard.
Essential One-Time Costs
There are some early costs that you can incur when buying a house, costs that some people don't want to pay because the whole venture is already "entirely too expensive."
But you're an investor now, and investors know that these costs are money savers down the line.
Paying a builder and a representative from the council to inspect your potential new property are costs that are nothing short of critical.
Chances are that you don't have the talents or training to spot a termite infestation, but a builder does. You also may not know that the third bedroom that "really opens up the place" doesn't match the blueprint and could cause you to be fined by the government years down the line, but a council employee will. These are one-time costs that protect you from disaster.
The Tally
At this point, our savings goal will include these early one-time costs, the cost of a conveyancer/lawyer (to help you with the complicated contracts)and the deposit that you meticulously worked out based on how much you're willing to pay each month.
If you're planning on tenanting the property, you've assumed that the property will be empty 30% of the year (just to be safe). You've also assumed that the government will make you buy quality of life upgrades every few years.
At this point, you have a dollar amount that represents the deposit you need to save for.
You know what you need to spend now, and what costs you'll have later. What comes next? It's now time to actually save for your deposit.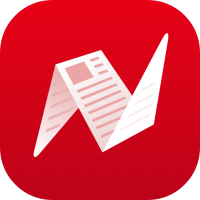 Disclaimer: This article does not constitute financial advice. If you'd like to be properly advised on financial matters, please talk to a certified fiduciary financial planner.