Ocala, Florida
I love Waffle House.
I never stepped foot in one until I was 50 years old, now I go every week.
Not all that much has changed in the 66 years since two Georgia neighbors Joe Rogers Sr. and Tom Forkner opened the first one. They're all relatively small with a handful of booths and a long counter for single diners.
I get the two-egg special with bacon, hash browns, and wheat toast. My eggs are sunny side up, and I scoop chunks of the orange gooey deliciousness onto the toast, quickly bringing it to my mouth before it collapses. Their bacon is a crispy, aromatic, salty slice of heaven. The hash browns are perfect, crispy on the outside, and soft enough to sop up the remaining puddle of soupy yolk.
I occasionally get their cheeseburger which is a flavorful patty with a slice of cheese, tomato, onion, pickle, and lettuce on a small fresh bun. I squirt just enough mayo, ketchup, and mustard to avoid too much overflow and each bite is an explosion of flavor and nostalgia since the burger is unlike anything you get in the typical fast-food joint or in a full-service restaurant.
Because it is so fast-paced and can only serve about 30 people at a time, people's nerves occasionally get frayed. But the regulars usually defuse the situation by offering some humor and perspective.
There is no back kitchen. Everything is ordered and cooked before your eyes and they have an enormous colorful menu with hundreds of potential combinations. They have a language of their own where they shout out to the chef to "pull the bacon or sausage" and "drop the hash browns"
Considering the constant crowds and varied options, it is a choreographed marvel they are so efficient and accurate.
Within a 50 square foot space, right before our eyes, servers and chefs are washing dishes, wiping countertops and tables, replenishing eggs and meats, seating people, calling out orders, packaging take-outs, processing payments, and chit-chatting with the guests.
It is an unbelievably complex and brilliantly choreographed dance that these hard-working, modestly paid employees admirably perform.
On their nametags, it has the year they started working at Waffle House. Some for decades!
When it's not too busy, I love hearing stories from the long-time employees who can nearly bring you to tears about the lonely-hearted insomniacs who come in at three in the morning. One server told me she became so close to one of her regulars, he actually left his car to her in his will.
It's hard to overstate the energy and humanity you experience in these tiny, timeless diners.
I'm hooked for life.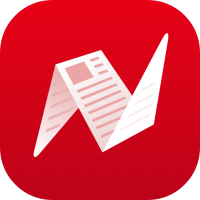 This is original content from NewsBreak's Creator Program. Join today to publish and share your own content.