Part one: catfish and nature
Oh, what a day it is! Right here in Ocala, Florida.
Marion County, in which Ocala is the county seat, is in the north-central portion of the state. According to USA.com, it is the 5th largest county in the state of Florida with 1,584.54 square miles and a population of 334,771 as of the 2010 census. It includes part of Ocala National Forest, which also extends into three other counties.
I've lived here since 1994, and for the past several years have been living in southwest Ocala with my daughter. As a single 55-year-old, I've learned to amuse myself, keeping busy without breaking the bank or having to drive too far away.
Amusing yourself here is not difficult but takes some daring and creativity to experience everything the area has to offer.
Ocala offers an enormous range of historic and modern recreational activities, culinary options, lakes, rivers, springs, boating, fishing, hunting as well as a new, spectacular World Equestrian Center and a mini-explosion of development in the southwest.
Hundreds of newly constructed homes are underway near the Market at Heathbrook, an ever-growing outdoor mall with upscale shops, a luxurious movie theater, and popular restaurants.
Today I take you down College Road (HWY 200), which is exit 350 off of I-75, where signs on a narrow bridge over the Withlacoochee River signal you're about to leave Marion County...
Or welcomes you if you're coming from Citrus County...
Tucked along the banks of the Withlacoochee River is the historic Stumpnockers Restaurant.
The Miriam Webster dictionary definition of a stumpknocker is a small brown-speckled sunfish (Lepomis punctatus) of the southeastern U.S. resembling the bluegill and esteemed as a panfish.
While advertised as having both American and seafood cuisine, hungry folks can choose from catfish, sea scallops, frog legs, steak, and Florida gator. This historic spot is over 30 years old and is rustic but the food is fresh and delicious with a home-cooked charm. The aesthetics of being directly on the river with the surrounding lush shaded trees and stumps make it a magically unique experience.
After enjoying some catfish, hushpuppies, a spicy bloody mary, ice-cold beer, or iced tea, there are three awesome trails and parks within a few miles where you can enjoy unspoiled, lush, unusual, and meticulously landscaped gardens.
Closest to Stumpknockers Restaurant is Ross Prairie Trailhead & Campground.
Whether camping or just taking an hour stroll, the trails in this area meander through beautiful oak hammocks and islands around the edge of Ross Prairie. Abundant wildlife includes whitetail deer, wild turkey, bobcat, alligators in the prairie, gopher tortoises in the sandhills, and numerous other species - Florida Department of Environmental Protection.
A few miles back toward I-75 on College Road, is gorgeously manicured, Shalom Park.
Sholom Park is privately owned but open to the public. Spiritual in nature, the expansive, lush, well-manicured landscaping includes a koi pond, spectacular oak, and pine trees, an outdoor platform stage for musical and special events, stunning fountains, rolling trails, and unique, harmonious plaques with thought-provoking expressions. The grounds are so stunning, couples frequently get married there because of its grandeur.
And to finish this afternoon of catfish and nature, take a quick peek at Scott Springs Park.
Smack dab in the middle of one of the busiest retail-oriented areas of Ocala, is Scott Springs Park. It has a playground for the kids, a small bike trail, some grills, and several paved trails, but the must-see attraction is a huge, literally take your breath away sinkhole. A wooden pathway leads you literally into the sinkhole itself and you can see two huge tunnels where underground water once gushed with such ferocity it literally blew a hole in the crust of the earth. It's mind-blowing, seriously.
Thanks for joining me on this adventurous, nature-oriented journey. Stay tuned for part two, I guarantee you...Oh, what a day it'll be!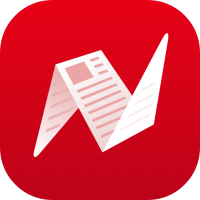 This is original content from NewsBreak's Creator Program. Join today to publish and share your own content.