The world of personalized ads is a suffocating gauntlet with the very few controlling everyone else. At the pinnacle is Facebook, bringing in $85.9 billion from targeted online advertising last year alone.
Launched in 2007, Facebook Ads gave businesses and marketers a direct line to connect with users through targeted advertising. Marketers can assign your device an ID and then monitor your web and in-app behavior across different platforms.
Zuckerberg told an audience of more than 250 marketing and advertising executives in 2007:
"For the last hundred years media has been pushed out to people, but now marketers are going to be a part of the conversation. And they're going to do this by using the social graph in the same way our users do."
Ideally, this information would help you find new brands and products based on your likes, interests, and friends.
More recently, personalized advertising has become a point of contention — especially between two of Silicon Valleys' biggest tech companies.
Fast Forward To 2020
There is only one place where Apple and Facebook directly draw swords: the privacy of people using their products.
Apple already attempted to disrupt ad tracking in its Safari browser. The brand has long advocated for more privacy, regularly highlighting how it builds security into products.
But the conversation came to a head with Facebook when Apple announced seismic changes to the settings on users' iPhones last year.
With the release of Apple's iOS 14.5 on Monday, Apple has brought the war to mobile. Now, all of your apps will have to ask in a pop-up: Do you want to allow this app to track your activity across other companies' apps and websites?
For once, you have an easy option to block any app from doing so.
Obviously, this is deeply concerning for companies built on ad revenue. The fear is that advertisers will no longer be able to effectively target and measure ads and their effectiveness on the iPhone.
If Facebook is unable to track user behavior, its targeting function will be diminished. Brands' ad spends will then become less efficient and effective and likely more expensive.
Here's a simple example of what this update looks like from Social Media Examiner:
"A user sees that their Facebook friend shared a link to your clothing store on their feed. The user, who denied Facebook permission to track them, clicks the link. Neither your store nor Facebook will have any knowledge of what the user looks at, clicks, or buys on the site. This is also the case on websites and apps that are publishers in Facebook Audience Network."
Facebook specifically has code embedded in millions of apps to collect data to target audiences wherever it wants — this cuts that off.
Facebook's Response
Facebook has been running a series of ads called "Good Ideas Deserve To Be Found," which attempts to defend personalized ads.
According to a recent press release, this initiative "highlights how personalized ads are an important way people discover small businesses on Facebook and Instagram, and how these ads help small businesses grow from an idea into a livelihood."
But Apple CEO Tim Cook sees things differently, publicly declaring that privacy should be a human right — while Zuckerberg argues Apple's update will hurt small businesses.
All of this has led to some interesting dialogue between the respective leaders.
How Tim Cook and Mark Zuckerberg Are Responding
In a February blog post, Facebook said:
"Every business starts with an idea, and being able to share that idea through personalized ads is a game-changer for small businesses. Limiting the use of personalized ads would take away a vital growth engine for businesses."
Cook dismissed those concerns in an interview with The New York Times earlier this month. He said:
"We know these things are flimsy arguments… I think that you can do digital advertising and make money from digital advertising without tracking people when they don't know they're being tracked."
Apple and Facebook continued their war of words on Monday.
Facebook shared a copy of the alert it'll tell users Apple requires as part of its new privacy push.
Apple, on the other hand, released a video on YouTube saying it's fighting against apps that have trackers embedded in them that take more data than they need.
What This Means For You
As a user, it gives you more transparency and control over apps that want to track your data for advertising. Personally, I think it's great.
As a marketer, it's an important situation to monitor. But anyone who is surprised and unprepared hasn't been paying attention. User-awareness has been a long time coming. And the iOS update was initially supposed to roll out last year.
Though the tracking changes are significant, marketers will have to do what we've always done — adapt, evolve, and innovate — or fade into obscurity.
Follow me to see more articles like this.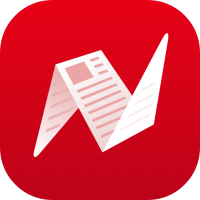 ...