What is your biggest job interview blunder?
Mine was having a cup of coffee when wearing a white shirt and thinking this was a good idea on a moving train. Yes, I spilt it down myself and had to endure the full interview, in Summer, without taking my jacket off. I don't imagine it was a good look. And guess what? I didn't get the job!
In my current day job, I run a department of around 30 professionals in a medium-size organisation of about 250 staff. I couldn't give a precise number, but I've interviewed hundreds of potential employees during my career. Some fantastic people have come in, as well as a few characters you wouldn't wish to meet in a dark alley!
As with many things, though, it is the "epic fail" incidents that stick in your mind. In the interests of protecting the innocent, I will omit the names and places of these genuine incidents I've witnessed from the other side of the interview desk!
If you think these things don't matter, think again. There is plenty of research showing the power of first impressions and how fast we form an opinion on someone. One estimate puts it at between 33 and 100 milliseconds!
Let's get into my countdown of the Top 5 interview blunders and what you can do not to sabotage the chances of getting your next dream job.
5. The Unrepentant
Do not be late for an interview. Let me say that again.
DO NOT BE LATE FOR AN INTERVIEW!
Ok, but what if your train got cancelled or there's been a traffic accident and roads are closed preventing you from getting to your interview on time?
As an interviewer, you know things happen — life can get in the way and despite the best preparation a curveball can make you late. But, there is such a thing as a mobile phone and email! If you are going to be late, tell us! This is where number five on my list comes in.
At the appointed time, our anonymous candidate had not arrived. Ten minutes later, still no sign. Twenty minutes and nothing. Not even a phone call or email saying there was an issue. We thought we had a last-minute withdrawal without the courtesy of telling us — a phenomenon I've seen several times before.
This isn't cool, by the way! If you've changed your mind or taken another job, that's fine. But believe me, interviewers have a long memory if you drop out with no explanation and will remember should you apply to us again. And I have seen this happen too!
Back to the story. Thirty minutes past the stated interview time and the candidate arrives. I'm expecting someone hassled, worried, apologetic, sweaty from having run from where their car broke down and their phone battery is flat (PS — make sure it's charged!).
Think again. In walks Mr Unrepentant who sits down — not wearing smart clothes or even a tie — and with no explanation as to his lateness. My colleagues and I ask him if everything is OK, and he nods, lying back nonchalantly in his seat.
"You realise the interview time was 35 minutes ago?" my colleague asks.
"Was it? Oh OK. We'd better get going then," came the reply.
I'll leave you to decide if Mr Unrepentant got the job!
4. The Shouter
Everyone in my experience has some nerves at the start of an interview. I know I have in past interviews. That's why I discount the first 5–10 minutes to allow the nerves to fade or at least become manageable. That's why often the first question will be something like: "Tell us about your career to date." If you don't know the answer to this question, then you do have a problem, but it's a gentle start so we can then see the best of you.
In this next example then, I'm still not sure whether it was nerves or someone with a complete lack of self-awareness. Picture the scene — a very well presented woman turns up, on time, makes appropriate eye contact and smiles. Very good first impressions. Then the first straightforward question: "Tell us about your career to date."
If you can imagine a jet engine sparking into life several feet in front of you, this will give a sense of the wall of sound that hit us! To my shame, I realise I pushed myself back in my chair. I have seldom heard someone speak with such volume, without taking a breath, or for so long (at least a 10-minute response!) in my career.
I dare not look at my colleagues through fear of cracking into an unprofessional smirk, and we endured 45-minutes of this booming hurricane of noise. At one point, despite the "Interviews in progress" sign on the door, a colleague from the other end of the building entered the room to check things were OK. They were sure a major row was unfolding!
The take-home — nerves are fine and to be expected, but please be a little self-aware of how you are coming across. I'm sitting six feet from you. There is no need to shout at me!
3. The Gossip
I don't think it's a stretch to say the organisation I work for is a good employer with some excellent benefits. This means we often have a mix of external candidates going for roles, and internal staff looking to stay through a promotion.
Let me introduce you then to "The Gossip".
Of all the interview blunders I see, this has to be one of the most stupid. This type of faux pas will often come after the stock interview question:
"Please describe a challenging situation you've had to manage, and how you brought it to a successful conclusion."
This is the chance to show your conflict management skills, your people prowess, your mediation talents and the ability to have a tough conversation when it's needed. It is not the time to say this:
"Well, Clare (not her actual name!) has got a new boyfriend and was talking to me about him and their sex life all the time. I mentioned it to others in the team and they agreed, so I had to tell her to stop sharing all of her personal details with everyone. We have a job to do."
Whoa! Backup. Remember, I work for the same organisation as you and I know who "Clare" is and now know more about her than I wanted to. Do you see the irony of pulling her up on sharing too much information by "sharing too much information?"
She didn't!
Simple advice — if we work for the same organisation, find another example or at least anonymise it!
2. The Whistler
I feel a little bad bringing this example in at number two, but it just sticks in my memory and is hard to forget. Again, nerves played a significant part, but for something that became so apparent in the interview, I can't believe the guy in question wasn't aware before.
So, in comes our next candidate, he says hello, is very nervous, but that's OK. We have a little small talk to relax him and we start with the gentle opening question. It's then we notice he has a part of one of his front teeth missing. An unfortunate accident that chipped the tooth away, I imagine as I listen to him. Not a problem.
That is until our candidate gets going with longer answers than even "The Shouter" — we're talking over 10 minutes here, despite our pleas to be more succinct. The mix of nerves (not his fault) along with lengthy, rapid answers and the broken tooth brings in a new dynamic — "The Whistler". Every word is now escaping through the gap into a shrill whistle resembling an ancient kettle.
Slow down. Take a breath, I can hear myself thinking. Am I the only one that can hear the whistle? Dogs in the next town must be able to hear it. How is he not aware of this?
Maybe it's unprofessional, but the effort to keep a straight face was a challenge. The issue was less about the "whistle" to be honest, and more about the lack of awareness of the stream of consciousness in the response which just made the kettle whistle louder and longer!
1. The Wardrobe Malfunction
The undisputed number one blunder in this list goes to an unfortunate woman who I imagine wanted to curl up and die when she realised what happened in her interview.
She started fine — on time, dressed well, had a few notes with her, and had made a good application. There was a big but, however. In removing the handbag from her shoulder, she pulled her blouse down and to one side, prising a button open in the process and revealing the entire one side of her bra! I am serious — this happened!
As the chair of the panel, many thoughts were now going through my head:
"She must know what's she done?
"Don't look! DO NOT LOOK!"
"I can't point that out to her, especially as I'm the only man in the room!"
"I hope one of my female colleagues gives her a discreet signal that she's hanging out on one side!"
No one said a word, and the interview began. It was a very long 45-minutes! We shook hands at the end and she left. After calculating the time before she would be out of earshot, we all fell around laughing. I'm sorry, very unprofessional I know, but I think it was more relief than anything!
To this day, I still wonder at what point our candidate realised just what had happened.
The take-home — accidents happen, but please take a second to make sure you haven't experienced a "wardrobe malfunction" as you take your seat opposite the interview panel!
I never want to be interviewed ever again!
I hope this hasn't put you off running the gauntlet of the interview process in pursuit of your dream job! From the number of interviews I have undertaken, these "blunders" are rare. And while they are a little comical, they are all things that you, the interviewee, can avoid if you slow down, count to ten, and manage your nerves.
I know interviews are stressful. But remember, it's not always plain sailing from the other side of the desk either!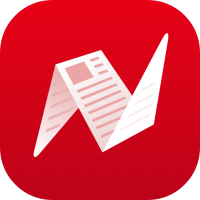 This is original content from NewsBreak's Creator Program. Join today to publish and share your own content.