But we all lie, don't we?
A quick search of a Thesaurus and you find multiple words for a crime we've all committed to varying extents in our lives — lying!
Falsehoods
Misleading
Fibbing
Inventing
Misrepresenting
Deceptive
Guileful
Mendacious
Perfidious
To name just a few!
Everyone will have their own moment when a question left them in a cold sweat:
"Did you enjoy my cooking?"
"Is the article I wrote any good?"
Or the dreaded: "Does my bum look big in this?"
Unless you believe brutal honesty is the best approach, I wager many of us will indulge in the little white lie to protect someone's feelings.
It's what we do, right? And what harm does it do?
The Politics of Lying
Let's look at the United States first.
The Washington Post, and many other outlets, kept a running score on President Trump's claims, and are now doing the same with President Biden.
Estimates vary, but one report claims Trump uttered 30,000 "untruths", or misleading statements, in his four years in the White House — about 21 per day!
The Washington Post maintains President Biden's total in his first 100 days in office was 78. A definite improvement, but not a perfect record either.
Don't forget that in the 2020 Presidential Election, Donald Trump, despite losing, still received 74,222,958 votes, or 46.8% of the votes cast. His supporter base overlooked the 30,000 "untruths".
In the UK, last May saw a round of local elections and the largest opportunity for voters to show their will since 2019's General Election. Remember, since Boris Johnson won a parliamentary landslide for his Conservative Party, the UK experienced a catastrophic initial response to the pandemic. It ranks eighth in the table of gloom, showing the total number of deaths by country, whereas its population is less than 1% of global inhabitants.
You can also add the well-documented — and ongoing — list of "lies" that Boris Johnson continues to tell.
And the views of previous colleagues such as his Editor at the Daily Telegraph, Max Hastings, who once said of BoJo:
"He would not recognise the truth, whether about his private or political life, if confronted by it in an identity parade"
And who could forget the infamous red "Brexit bus" claiming departure from the European Union would provide the UK's National Health Service with £350m a week? The UK is still waiting on this one!
But it's not just "untruths" that should have been in voters' mind, there are the current scandals of Tory sleaze and cries of cronyism over the glut of lucrative contracts to tackle the COVID-19 pandemic that didn't go through normal tendering processes, and a staggering number of contracts awarded to "chums" and Conservative Party donors.
Don't just take my word for it. Robert Barrington, Professor of Anti-Corruption Practice at the Centre for the Study of Corruption, University of Sussex, has been keeping a list of this "chumocracy".
In May then, the UK's Labour Party was desperate to hold on to the "Northern stronghold" parliamentary seat of Hartlepool which had been in their hands for 60 years. Now was the time for the "red wall", breached by the Tories in the last election, to start rebuilding itself following all these lies and allegations of Tory sleaze and cronyism. Right?
Well, no. The Conservatives took Hartlepool with a 16% swing.
So it's just a British problem then?
Is being economical with the truth by politicians an inherently British problem or does it extend further? Sir Winston Churchill once described a political adversary as a "purveyor of terminological inexactitudes", as to describe another parliamentarian as a "liar" is "unparliamentary" and not allowed.
The UK has a bizarre situation where a Member of Parliament can't accuse a fellow member of lying but, under "parliamentary privilege", can, in theory, defame an individual or organisation as this right "grants certain legal immunities for Members of both Houses to allow them to perform their duties without interference from outside of the House."
Ask yourself:
Is this why UK voters seem so comfortable with the "fibbing" and "terminological inexactitudes" that it doesn't influence their voting behaviour anymore?
And/or:
Did Trump's "untruths" finally catch up with him when it came to the ballot box in November last year?
So why as voters are we OK with this?
Politics is complex as are human traits and psychology. There can be no single reason, everyone is an individual, and not everyone is lucky enough to live in a democracy, or even a semblance of one, where there is the freedom to vote for who they wish.
For those who can vote without fear of suppression or violence, why do they vote for liars, misrepresenters of truth or "purveyors of terminological inexactitudes"?
Here are some of my theories:
Populist politicians or parties don't depend on facts or universal truth, they rely on rhetoric, propaganda, and the emotions they can stir. Just think of "Make America Great Again" in the United States and "Taking Back Control" regarding the UK's Brexit. It's a simple formula. Find someone to blame and appeal to people's basest emotions. This is a sad and eternal truth — something the Nazis used to terrifying effect against Jews and Bolsheviks to come to power.
Most politicians on the left, centre or right no longer inspire voters with their values and their cause — they can only choose from the "best of a bad bunch" (see theory #1).
In the UK, oligarchs and a few large corporations control the media, who signal support in their publications for politicians sympathetic to narrow corporate interests and reflect this in their headlines and reporting.
Too many people don't question what they read in their newspaper or online and believe the "lies" as truth — and if you're told something enough times, you end up believing it. Just ask Jeremy Corbyn about this!
Maybe George Orwell came up with the answer to knowing, but accepting, you're being lied to in his masterpiece, Nineteen Eighty-Four:
Doublethink means the power of holding two contradictory beliefs in one's mind simultaneously, and accepting both of them.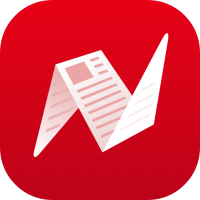 This is original content from NewsBreak's Creator Program. Join today to publish and share your own content.