Have you suffered online abuse?
Whether intentioned, have you ever dished out some unpleasant behaviours from the safety of your keyboard or mobile phone?
Where do you consider the right to an opinion crosses the line into abusive and threatening behaviour?
These are tough questions. If you live in a democracy, the chances are you can exercise freedom of speech. You might have it written into your laws and constitution if your country has one.
Let's take the First Amendment of the US Constitution, which says:
Congress shall make no law respecting an establishment of religion, or prohibiting the free exercise thereof; or abridging the freedom of speech, or of the press; or the right of the people peaceably to assemble, and to petition the Government for a redress of grievances.
Or perhaps Article 19 of the Constitution of India:
All citizens shall have the right — to freedom of speech and expression.
If you live in a democratic society — be thankful, you are fortunate to have these rights. Not every global citizen has this luxury.
But, does this give you the green light to abuse someone with your opinion, your judgement on them, or because they are different to you?
I hope there's a resounding "No" to this question. But the online reality is very different.
With great power come great responsibility — the growth of online abuse
OK, I know Stan Lee wasn't thinking about this issue when Spiderman popularised this phrase, but it feels appropriate. The internet is a source of "great power" and opportunity. It allows us to live very different lives to those of our ancestors and the ability to communicate across the globe — 24 hours a day — has never been easier.
Is it any wonder then the growth of online abuse follows in its wake? The amount of data and examples highlighting this issue is vast, but here are a few "lowlights" to put it into context.
In the USA — a 2020 survey shows online targeting is becoming more prevalent, again with minority groups being a focal point. The data shows a 3% increase from 2018 figures, with 35% of Americans suffering online abuse aimed at their racial, religious, or sexual identity.
This harassment is being seen across all the major social media platforms with the highest being on Facebook with 77% of respondents suffering abuse.
In the UK — a survey found around half of women and non-binary people have been victims of online abuse since the start of the COVID-19 pandemic. Add to this 84% of respondents received this abuse from strangers, that the big social media platforms were where it took place (Twitter 65%, Facebook 29%, Instagram 18%), and that gender-based abuse was most prevalent at 48%
In India — a different survey from Plan International focusing on 14,000 females aged between 15 and 25 from countries including India, Brazil, Australia and the USA, reveals 58% of these women in the Asia-Pacific region have experienced online abuse.
The range of harassment includes racism, threats of sexual violence, and targeting owing to their identities, for example, from minority and LGBTQ+ communities.
For politicians, and especially women — we know politics is an emotive subject and the likely cause of an argument. But often we forget that politicians, of whatever persuasion, are the ones enduring this.
This situation is far worse for female candidates as the experience of now Vice-President of the USA, Kamala Harris, shows.
In the presidential election campaign, a study identified over 336,000 abusive posts across many platforms between September and November 2020 alone. Of these, 78% abused Senator Harris, often related to race and gender.
Beyond what the Vice-President had to endure, the same election also showed the disproportionate targeting of women and candidates from ethnic minority backgrounds.
The 2017 UK General Election saw 74% of parliamentary candidates abused online — almost 3 in 4. This doesn't encourage me to want to be a politician!
This depressing list goes on — but you get the picture.
Haven't we been here before?
The clamour for the social media giants to do more to combat this form of abuse is never quiet — nor should it be. One of the first pledges from the Biden-Harris administration was to establish a task force to tackle this scourge on the internet. We should applaud this, and social media companies providing the forums need to be held accountable for doing all they can to stop abuse and criminal behaviours.
We mustn't forget either that moderation tools are in place and continue to be developed by these companies. At the same time though, serial online abusers are becoming more sophisticated in their approaches. A subtle change in their language — described as "malign creativity" — can evade the measures put in place.
It is a constant game of "cat and mouse" between online abusers and platforms claiming to support "freedom of speech" while tending to their bottom line.
The heart of the issue
Amongst all the laudable intentions, there seem to be two fundamental issues we mustn't lose sight of.
More often than not it is a "minority" group of some sort who is being abused. That said, women account for 50% of the global population and suffer much more than men, which leads to the next point.
Abuse has always taken place, and as society and technology evolve those who harass others will always have a new means by which to do it.
This is not about preserving your right to "freedom of speech". We are all entitled to an opinion, and these differences make societies vibrant.
But the moment your "freedom of speech" impinges on someone else's liberty or right to exist, the chances are you're breaking a law.
Rather than asking: "Why aren't social media companies doing more to stop online abuse?", we should consider this:
Why is our global society still failing to educate people to a point where they no longer feel their right to free speech justifies abusing and suppressing others?
Answers on a postcard!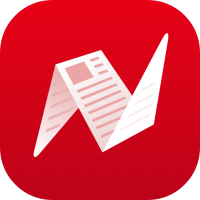 This is original content from NewsBreak's Creator Program. Join today to publish and share your own content.