These are only some of the parks and family things to do in Jackson – in fact, these are just a few of the parks in the city limits. For more parks and playgrounds in Jackson County Michigan, check out our list in our best free and cheap activities article, and be sure to check out the best family-friendly events in the city while you're at it!
Join in Jackson exists to encourage community and hometown involvement in Jackson County, Michigan by curating the best events calendar – emailed weekly – and writing great posts that make it easy to Join In Jackson.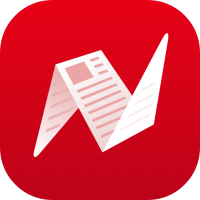 Whether you've lived in the Jackson area your whole life or have chosen to make it your home, you're looking for the best that the Jackson area has to offer. Best restaurants, best things to do, and the best events are just some of the things that have you searching online.
Even if you've lived here a while, Jackson still has a lot of word-of-mouth events, or events that aren't publicized at all. It's so frustrating to feel like you're missing out on the best your town – your home – has to offer.
Playgrounds are big part of what makes Jackson such a great place to call home and raise a family. Here are some more of our favorite Jackson Michigan playgrounds to visit.
Great Jackson Parks With Playgrounds
Ganson Street Park — Offering playground equipment on Ganson Street, this ⅓-acre park has a green space with landscaping and benches.
Bloomfield Park — On Durand Street, this 2.2-acre park has playground equipment, basketball and tennis courts, a ball field and picnic tables.
Optimist Park — Stretching for 5 acres on Lincoln Street, this park has a small playground, basketball court and softball field.
Lions Park — Aside from small playgrounds, this 7-acre park on Adams Street has softball fields, courts for basketball and tennis, and a picnic shelter.
Exchange Park — With 4 acres on Mansion Street, this park has a playground, a softball field, and tennis and basketball courts.
Jackson Parks With Other Features
Under the Oaks City Park
As the birthplace of the Republican Party in 1854, the ⅕-acre Under the Oaks City Park on Second Street features a monument that commemorates the historic date. This oak grove became a historical spot when a state convention to establish the new political party was moved outdoors because of the large crowd and hot temperatures. Aside from a plaque, there are benches under the oak trees.
Gov. Austin Blair Memorial Park
With a historical marker that honors Civil War Gov. Austin Blair, the ¾-acre Gov. Austin Blair Memorial Park on Jackson Street is a beautiful place to walk or rest in the landscaped green space. The governor was a Jackson resident, and the marker in the green space recaps his history. There's a fountain and park benches in the park too.
Bucky Harris Park
Another historical thing to do in Jackson is visit Bucky Harris Park on Michigan Avenue. This ½-acre park marks the spot of the Jacksonburg Sentinel, which was the first newspaper in Jackson and was founded by two agents of the Underground Railroad. The park's green space, fountain, and benches create a peaceful atmosphere. There's a concert stage and restrooms as well.
Other Parks to Visit in Jackson
Reverend W. George Wade Park — On Plymouth Street, this ½-acre park has a flower garden, benches, and picnic tables.
New Leaf Park — With ½ acre of space, this Fourth Street park has a lending library box and offers parking access for the MLK Equality Trail.
Elnora Moorman Plaza — This 1-acre park on High Street was dedicated in memory of a community trailblazer and features green space near the MLK Equality Trail, a bike rack, wrought iron trellis with ornamental roses, and benches.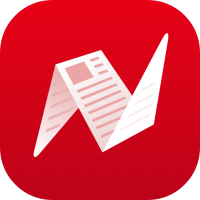 See our previous article for additional Jackson parks and playgrounds to visit including Ella Sharp Park, Sparks Foundation County Park (aka Cascades Park), Loomis Park, William Nixon Memorial Park, and Howard Charles Woods Recreational Complex (home of the MLK Community Center).