The City of Jackson Michigan has no shortage of parks and playgrounds for you to enjoy, and we bet you haven't visited all of them. Here are a few of the best parks & playgrounds Jackson MI has that we thought you might enjoy checking out with your friends and family this year!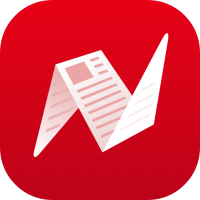 Best Parks & Playgrounds Jackson MI Offers
Ella Sharp Park
Going to Ella Sharp Park on Fourth Street is one of the top family things to do in Jackson. The 562-acre property is located along the Grand River and offers numerous activities. Playgrounds can be found on both ends of the park, as well as picnic tables and shelters. There's a challenging 18-hole golf course, an 18-hole disc golf course, and a miniature golf course providing a variety for everyone in the family.
Ella Sharp Park has tennis and basketball courts as well as soccer, softball, and baseball fields. On top of that, there's a rose garden, miles of walking trails, and cross-country ski trails. For a fun, educational experience, visit the Ella Sharp Museum, which features a gallery, planetarium, and farmhouse tours.
Sparks Foundation County Park
More commonly referred to as Cascades Park, Sparks Foundation County Park on Brown Street is best known for The Cascades, which is an illuminated waterfall. However, the park has tons of family and kids activities, including a playground and a splash pad where children can play in the water. You can use the paved paths for walking, running, biking, or rollerblading. Also, there's a basketball court as well as a baseball and softball complex.
The picnic areas and shelters at Sparks Foundation County Park are a great place to take a breather for lunch or a snack. During the summer, you can stop by Cascades Ice Cream Co for a frozen treat. Cascades Golf Course is an 18-hole championship course on the property, and the Sparks Park Urban Fishery is a family-friendly fishing location in Jackson Michigan. Many outdoor events are held at the park too, including fireworks and concerts at the Cascades Rotary Bandshell.
Loomis Park
All kids love the large, wooden community-built playground at Loomis Park on Homewild Avenue. Spanning 14 acres, this park features courts for basketball and tennis. You can take a break in the picnic area and shelter or have a small cookout on one of the grills.
In the northeast corner of Loomis Park, Boos Recreation Center offers several more things to do, including indoor basketball and volleyball. There's an indoor trampoline and classes for aerobics, yoga, and more. Truly offering activities for all ages, the center's 50 & Better program offers many activities and outings for seniors in Jackson Michigan.
William Nixon Memorial Park
As one of the coolest parks with family things to do, William Nixon Memorial Park on North Street is known for its skate park and water park. There is also a softball field complex for local softball leagues. The water park is open from mid-June through August and has a swimming pool with waterslides and a zero-depth pool. The picnic area has a shelter that's great for outdoor parties or you can rent the party room at the water park.
Howard Charles Woods Recreational Complex
Along with playground equipment, the Howard Charles Woods Recreational Complex on Adrian Street is a 10-acre property that's full of kids' activities. It has a pavilion, tennis and basketball courts, and a baseball and softball field. There's a ⅓-mile walking trail that connects to the Martin Luther King Equality Trail, which was previously the Inter-City Bike Trail.
Also on the property is the MLK Community Center. Inside is a multipurpose gymnasium with a traverse wall. There's even a health and fitness room with weight machines, cardio equipment, and free weights.
The MLK Community Center is currently undergoing renovations and is scheduled to reopen in the fall of 2020.
Follow me to see more articles like this.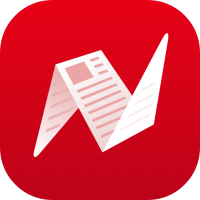 ...