Are you looking for the best events and things to do in Jackson Michigan? Each week we curate our Jackson Michigan events calendar to help Jackson County get out and join in Jackson together!
Grab your family and friends and join us out in Jackson County Michigan this week for these fun events and activities!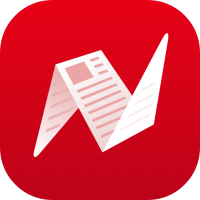 Friday, June 18
June 18 @ 6:00 pm
Cascades Park 1401 S Brown St, Jackson
Beer Tent! Food Trucks! Live Entertainment! Atomic Radio will be performing at 6:30 at the Cascades. Bring the family! Looking Forward to seeing you there!
Saturday, June 19
June 19 @ 9:00 am - 12:00 pm
Dahlem Ecology Farm 1427 Wickwire Rd, Jackson
Join us again as the Jackson County Animal Shelter comes out to the Dahlem Ecology Farm & Community Gardens to enjoy our dog friendly half mile Butterfly Trail. Come out and volunteer to walk one of the shelter dogs, adopt a dog or bring your dog for a walk. All dogs brought by the shelter will be available for adoption – last time four puppies found their forever homes, help us find more homes!
All dogs must be on a 6 foot leash for their safety and others. Please follow the CDC covid-19 guidelines by wearing a face mask, social distance and use hand sanitizer.
The Butterfly Trail can be accessed from the Dahlem Ecology Farm 1427 Wickwire Rd. – Look for the Big White Barn and Community Gardens!
Not ready to adopt? That's ok! Come on out anyway, and help us give all these deserving dogs a walk!
June 19 @ 10:00 am - 4:00 pm
Book Cottage 4500 Francis St, Jackson
Collectibles, toys, crafts, and more. Free admission, something for everyone!
Sunday, June 20 (HAPPY FATHER'S DAY!)
June 20 @ 1:00 pm
Hurst Planetarium at Ella Sharp Museum 3225 Fourth St, Jackson
Public Planetarium Show: Tour of the Universe Our Universe contains mind-boggling amounts of space and matter! Everything you see in the night sky has a place in space.
Monday, June 21
June 21 @ 6:00 pm
MI
Join the Jackson District Library and the Jackson Symphony Orchestra in celebrating World Music Day!
An evening performance by Ara Topouzian Trio will bring the rhythmic sounds and stories of the Middle East to Jackson. Topouzian is a nationally-recognized Armenian American who mesmerizes audiences with the unique sound of the kanun, a 76-stringed Middle Eastern laptop harp.
Wednesday, June 23
June 23 @ 1:00 pm - 2:00 pm
Ella Sharp Museum 3225 Fourth St, Jackson
Join us for an up-close and personal encounter with a bird each week! Ella Sharp Museum and Michigan Avian Experience present birds native to our region.
Thursday, June 24
June 24 @ 6:00 pm
American 1 Event Center 200 W Ganson St, Jackson
The American 1 Event Center presents Trivia Night!
Come on down to the American 1 Event Center on June 24th at 6pm on the Plaza for a night full of brain busting questions.
Joining the fun is Trivia Master Scott Clow from K105.3's Morning Show.
Enjoy delicious food from a local food truck, and a bar with alcoholic and non-alcoholic beverages.
Bring your friends and work together for a chance to win a prize! 8 players max per team.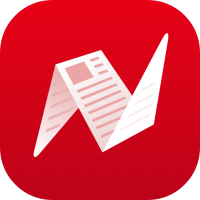 Looking for more great things to do in Jackson Michigan? We've got you covered from the best restaurants in Jackson Michigan to the best Jackson Michigan trails. Follow us for the latest Jackson Michigan events and activities!