As Michiganders, we value our warm summer days. Like cooped hens with cabin fever, we escape to the outdoors every chance we get. As many of us look to get in shape this summer, the great outdoors offers the perfect opportunity to get moving.
Walking trails provide an easy, no-training-needed workout. The trail system in Jackson stretches for miles across the natural, rolling countryside, past pristine lakes, and through beautiful parks. For beginners, the trail at Cascades Park (a.k.a. Sparks) is just over a mile and is filled with people of all running and walking levels.
The crowning jewel of the trail system in Jackson is the Falling Waters Trail, 10.5 miles from the village of Concord to Weatherwax Drive. This rail trail then continues another 3.4 miles as the Inter-City Trail.
After a jaunt through Downtown Jackson, the trail system continues for another mile as the Armory Arts Walk for a total of 16 miles.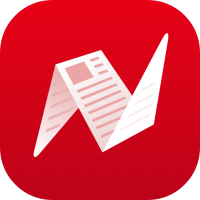 Falling Waters Trail
Concord: Whether you are ending or beginning your trip in Concord, make sure to stop for breakfast or lunch at the Concord Café. Or, how about taking a trip through the turn of the century at the Mann House?
Lime Lake: Then, after about 5 miles, stop for a quick break at Lime Lake. This former limestone quarry is popular with divers who enjoy the views of unique rock formations at the bottom of the lake.
Weatherwax Drive: Once you get to Weatherwax Drive, there will be several options for lunch: Kibby Cobb Market, Prime Cuts (both have delicious deli menus), Key Largo Lounge (a great fish taco), and others. If this is your final stop, you could order your reward in the form of a steak and a martini at Knight's Steakhouse (hey you need your protein!).
Detour: Consider a couple of miles detour to the Dahlem, Jackson's Nature Place, with another 5 miles of hiking trails.
Inter-City Trail
Detour: If you are continuing on, consider stopping at one of the two largest and most popular parks in Jackson; Cascades and Ella Sharp Park. At 457 and 563 acres respectively, these parks offer plenty of space for outdoor recreation: golf courses, trails, basketball courts, soccer fields, softball fields, putt-putt golf, playgrounds, and, of course, the world-famous Cascade Falls and the nationally accredited Ella Sharp Museum.
King Center: Continuing on the Inter-City Trail, you will pass by the King Center, which offers a playground, picnic shelter, two outdoor basketball courts, a tennis court, two ballfields, and a community center.
Downtown Jackson: As you approach Downtown Jackson, you will find many more attractions and restaurants, including Jackson Coffee Company, The Chase Sports Bar, Fortress Cafe, Grand River Brewery, Jackson and Virginia Coney Island, the historic train station, Summer Night Tree Sculpture, Michigan Theatre, Toy House, etc.
Armory Arts Walk

1. Arts District: Once you get to the Armory Arts Village and Art 634, you are on the Armory Arts Walk, which continues along the Grand River until North Street. Art 634 is a former wagon factory turned art gallery. Stop by on a 2nd Sunday Open House to peruse the shops of all kinds of art. The Armory Arts Village formerly Michigan's First State Prison is now an apartment building once listed on MSN as one of the most unique buildings worldwide in which to live. Call ahead to book a tour with the Original Jackson Historic Prison Tours and learn about How Prison History Changed Jackson, Michigan and the World.
2. Lions Park: Halfway up the trail is a beautiful bridge that leads to Lions Park. This park features two softball fields, one tennis court, a playground, a picnic shelter, and two basketball courts.
Iron Belle Trail
For now, here is where your trip will end. However, this trip could soon be a part of a much larger statewide trip, called the Iron Belle Trail. This epic trail is set to connect Belle Isle in Detroit to Ironwood in the Upper Peninsula. In its proposed state, the hiking route will be 1,259 miles and the bicycling route will be 774 miles. As of January 2015, 69 percent of the hiking route and 64 percent of the bicycling route are complete.
With 12,000 miles of trails, Michigan knows the importance and popularity of trails with locals and tourists alike. While recreation along our trails does keep us in shape, it also makes us money. Did you notice how many businesses I mentioned along the way? Bikers and hikers need to eat, sleep, and be entertained on their way through town. Connecting our trails together in Michigan just makes sense (and dollars).