Are you looking for the best events and things to do in Jackson Michigan? Each week we curate our Jackson Michigan events calendar to help Jackson County get out and join in Jackson together!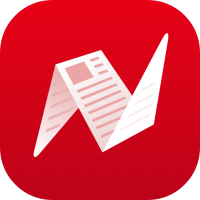 June 11 @ 9:00 pm - 11:00 pm at Grand River Brewery - Jackson
Multi-instrumentalist Bob Schultz will be performing live on the indoor stage at Grand River Brewery from 9pm to 11pm. No Cover.
June 12 @ 10:00 am - 10:00 pm at Jurassic Golf
Bring the family out for a MEGA good time this weekend as we celebrate the grand opening of the newest Jackson mini-golf course, Jurassic Golf!
This grand opening event on Wayland Drive will feature fun giveaways, some great food trucks, and more drawings for fabulous prizes.
Checking off all the things for this weekend – can't wait to see you there!!! Come prepared for a ROARING good time!!
June 12 @ 9:00 am - 5:00 pm at Ella Sharp Park
Celebrate the 51st Annual Jackson Rose Run!
This year, the Orthopaedic Rehab Specialists, P.C. is partnering with the Jackson Rose Run to bring the third race of the ORS Race Series to Ella Sharp Park! There are plenty of races choose from – the 10K run, the 5K Run or Walk, and the 1/2 Mile Kids Run! Virtual or in-person!
The registration fee is $25 before June 1 and becomes $30 in June. You can also participate virtually at a price of $15 or $25 with a shirt. Registration is available only online and there are a limited quantity of shirts available, so sign up soon!
June 13 @ 12:00 pm - 2:00 pm at Sandhill Crane Vineyards
What could be better than hanging out with a dog while you enjoy food and wine? Join us at Sandhill Crane Vineyards and meet available adoptable pets!
June 15 @ 6:00 pm - 7:00 pm - FREE at Cascades Park
Disney, pop songs, and more! These are FREE events for families to come enjoy a concert full of family friendly music on the hill at Cascades. We draw families with young children and group homes/families with special needs.
Donations will be accepted for these events towards our scholarship fund which provides music therapy services to individuals and families that truly benefit from music therapy services but otherwise may not be able to afford the service.
June 16 @ 1:00 pm - 2:00 pm at Ella Sharp Museum 3225 Fourth St, Jackson
photo courtesy of Ella Sharp Museum
Join us for an up-close and personal encounter with a bird each week! Ella Sharp Museum and Michigan Avian Experience present birds native to our region. Utilizing live birds and pieces from our collection of wildlife art, visitors will have an opportunity for a personal encounter with a different species of birds each week.
June 16 @ 7:00 pm - June 17 @ 11:00 pm at Cascades Park 1401 S Brown St, Jackson
Join us on Wednesdays, at 7pm for Family Nights! Enjoy an evening with the family at The Falls as bands preform. Each Family night will have a special appearance, that will be revealed the Thursday before Family Night. $10 per family up to 8 Family Members.
June 17 @ 5:00 pm - 7:00 pm at Ella Sharp Museum 3225 Fourth St, Jackson
Join us on select Thursday evenings during the summer for live music, food, and beverages on Farm Lane.
June 17 @ 6:00 pm - 8:00 pm at Dahlem Environmental Education Center 7117 S Jackson Rd, Jackson
Join Ella Sharp Museum and the Dahlem Center for a wonderful night under the stars! Let's explore and use our night senses. the goal for our night walk led my Dahlem Naturalist Educator, Carrie Benham, is to help people enjoy being outdoors after dark, help them feel safe, and share information about nocturnal animals, the senses they use at night, and how we can better develop our own senses and awareness of the dark. Afterwards, Ella Sharp will be providing guided telescope observing. Telescope observing is dependent on clear skies.