Time is a factor for the Cincinnati Bengals. It's Zac Taylor's third season at head coach. It's Joe Burrow's second at quarterback.
In the NFL, they're approaching put up or shut up territory rapidly. Not that those two are overly boisterous, but the duo needs to produce wins as soon as possible.
A head coach can't easily justify a fourth year on the job without a single winning season to his name. Bengals fans may remember Marvin Lewis more for his failures than his successes, but the former head coach at least won eight games in each of his first two seasons and secured an AFC North title in his third. His early accomplishments helped earn him a baker's dozen more years in Cincinnati.
Taylor needs to show that he's trending upwards. Staying at the bottom of the division ain't gonna cut it this year, no matter how tough the other three teams are.
So how can his team start to play winning football? It comes down to a few crucial aspects.
Efficient passing game
Nothing correlates to success in modern football than being able to throw the ball effectively. If your team can do nothing else but consistently create positive plays with your quarterback throwing, you will always have a chance to win.
Enter Joe Burrow.
Everything starts with the quarterback and the key components to excelling at the position: General accuracy, decision-making, creativity to operate out of structure, and velocity to hit tight windows. The more limited your quarterback is in any of these areas, the more limited your offense will end up becoming.
Burrow showcased the capacity to be great in the first three, and by all accounts, has improved dramatically in the fourth.
A talented passer will keep you in games, but a talented passer surrounded by multiple playmakers gives you the chance to put up points against any defense in the league. Burrow will have the pleasure of targeting Tee Higgins, Tyler Boyd, and Ja'Marr Chase 20+ times a week, as well as having C.J. Uzomah and Joe Mixon as complementary options. It's a recipe for success so long as one plan goes accordingly.
Passable pass protection
Does it matter more for a quarterback to have elite protection or elite weapons? You could ask this question to 100 people and most would say protection. If the quarterback isn't getting pressured at all, it won't matter who he's throwing to, right?
No matter where you land on that debate, here's an indisputable reality: Burrow isn't the quarterback that will stand still and maximize his protection. He'll always be the guy who looks for the big play when it's an option. This isn't to say he's inadequate at getting the ball out quickly when it's called for, he's excellent at that. But when his options open up downfield, he'll be the one buying his time with his legs to give his receiver time to break open for an explosive outcome.
That play style will always lead to pressure, both on him to maximize the opportunities, and on his offensive line to keep him clean.
The Bengals are going to see Burrow being chased down by pass rushers even if they have five Anthony Munoz's protecting him. Having five copies of the greatest pass blocker of all-time would be fantastic, but it's not necessary for this offense to grow into what it needs to be.
Currently, the left-to-right composition of the offensive line is: Jonah Williams, Quinton Spain, Trey Hopkins, Xavier Su'a-Filo, and Riley Reiff. In the words of comrade Dyatlov, "Not great, not terrible." This unit needs to keep Burrow clean on the plays when it's best for him to stand tall in the pocket. The offense will have quick-passing and play action concepts to keep the pass rush honest, but when he's taking standard drop-backs and his receivers need a few seconds to fulfill their route combinations, that's when the o-line needs to be better than last year.
There's unexpected optimism with this group after a clean preseason. We're going to find out if that optimism is unfounded or not real soon.
Opportunistic defense
Offense may be king, but there's definite value in a formidable defense. The problem now lies in establishing one since it's never been easier for offense's to move the ball. Long gone are the days of the 2000 Ravens. Still, every few years we see a unit so far ahead of the rest that's good enough to create season-long success no matter the quality of their teammates on offense.
The Bengals aren't going to have that kind of defense this year, and that's okay.
What defensive coordinator Lou Anarumo needs to instill in his players is to take advantage of impact opportunities. Starting up front, this simply means more plays that end behind the line of scrimmage. Cincinnati was last in the league in sacks and second-to-last in sack% in 2020. That can't be repeated this season. Pressuring the quarterback has value, but finishing a healthy portion of those pressures is what stunts and ends drives.
Too often did the Bengals get close to the quarterback last year and still managed to give up positive plays. Trey Hendrickson and Larry Ogunjobi were signed to fix this exact problem. Hendrickson, Ogunjobi, and Sam Hubbard are going to be counted on to carry this pass rush.
Behind them is a secondary that also can't underperform. No need to worry about Jessie Bates III or Vonn Bell, two captains that are perfect for their specific roles. The focus lies on training camp stud Chidobe Awuzie and Trae Waynes, who's expected to miss the beginning of the season. Both players are new to this team after their previous clubs let them test free agency. Despite their recent paydays, they have plenty to prove.
Cincinnati has set itself up to score points regardless of the opponent, but they'd benefit from receiving extra possessions thanks to their defense. The pass rush needs to create more sacks, and the secondary needs to attack the ball much better than last year.
So much has to go right for an NFL team to win more games than they lose. These are just three of the biggest factors that would help the Bengals do just that. You can watch myself, Dadio Makdook, Dr. Hodgie the Electric Smodgie, and Joe Goodberry discuss everything else in our Bengals season preview: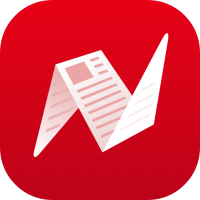 This is original content from NewsBreak's Creator Program. Join today to publish and share your own content.