This evening I received the announcement. The Sullivan County Sheriff's Office will be hosting a Trunk or Treat at the Blountville Middle School's Track and Field area on Saturday, October 30th from 5 p.m. - 8 p.m. Many churches and public agencies are offering truck or treat events again this year.
Locked in the trunk
Candy may be locked in the truck until distributed on Halloween, but be careful. Nothing that can melt or go bad should be kept in your trunk. If I were you, I'd limit keeping my goodies in the trunk unless it's hard candy or non-food items. There's not much worse than pulling out a beautiful candy bar wrapper, to have its contents slide through the ends, or droop over your hand.
Fall temperatures can vary widely. In my youth we sometimes wore coats under our costumes, and we wore gloves to keep our hands warm. In other years we'd barely wear anything under a costume due to the heat. You have to love Tennessee weather. If not, just wait a few days - it'll be different.
My experience
My wife and I traveled out west this summer for a much needed vacation. We visited the Dakotas, Wyoming, and Colorado. It was picturesque and the temperatures were very mild and tolerable. I even had to wear a jacket a couple of times when hiking at 10,000 feet or above.
I returned home and went to work the following day. Going to retrieve a bottle of water from my cooler during a morning break, I was greeted with several bottles of water, and a container of leftovers I had forgotten to take inside the day before we left. The water bottles and container were covered with maggots. The flies and gnats continued to crawl around in my cooler.
To say I'd lost appetite for water is an understatement. The sight was not only gross, but a vivid reminder not to store food in a cooler for more than a day or two - especially without ice. I dumped the entire contents of my cooler and sanitized it with alcohol and bleach. I allowed it to air dry before wiping it down and putting fresh water bottles inside. Thankfully the insects didn't take over my vehicle while I was gone, and were contained in my little cooler.
Trunk or treat stock
What to hand out at a trunk or treat? You can hand out candies and candy bars, water, and other sealed edibles or beverages, just don't store them in your trunk before the evening of the event. You do not want to have a disaster like I did (really a misfortunate event instead of a disaster).
Consider bringing some non-food items. These are usually well received and equally enjoyed by the ghosts and goblins attending your event. Consider novelty glasses, slime, vampire teeth, stickers, magnets, plastic cups, and other items which may coincide with your theme. Sometimes coloring books may be appropriate. If you hand out coloring books, consider having a small pack of crayons or colored pencils to send along with them.
Trends and trials
Growing up in Sullivan County, we traditionally went door to door pestering our neighbors in search of treats. The limited number of neighbors when we moved to the countryside had our parents taking us to subdivisions within a couple miles of our home. Here we'd rack up on the sugary loot.
When my children came along, we began to hear of Trunk or Treats being held by churches and some police and fire departments. These were a means of distributing candy during the holiday without embracing the unholy side of decorations. It was also much easier on moms and dads.
We also saw the dorms at King College also offering treats for trick-or-treaters. We visited those as well. Our children were determined to have a big haul. My oldest son learned that one of his friends was sick and couldn't go trick-or-treating. He took a spare jack-o-lantern bucket and carried it with him, and asked people if he could also get something for his sick friend. A knowing smile and extra handful of candy were always given to this masked cowboy seeking goodies.
It warmed my heart watching and listening to him. I knew I wouldn't have done anything like that at my age. I was too selfish. I learned a lot about his character that night. I've never looked at Halloween the same since that year. I see it more as a night of giving that a day of looting candy from the neighbors.
With COVID-19 pandemic status as it is, Halloween was pretty much cancelled last year. This year we're hearing of truck-or-treats being planned, and even drive-through treating. Times sure have changed since I was a kid. It seems they have taken a lot of the fun out of it. Sure, it's safer than ever and we see less people tampering with candy and have heard hardly anything of late.
Times change. My sons have changed me, and my outlook. Maybe change isn't necessary bad... just different.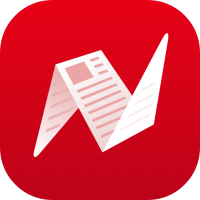 This is original content from NewsBreak's Creator Program. Join today to publish and share your own content.