You've probably noticed your grocery bill going up over the past year. The same amount of money doesn't go as far at restaurants or at the grocery store these days. The U.S. Bureau of Labor and Statistics says the Consumer Price Index (CPI) has risen 5.3% over the past year (ending August 31, 2021). The largest increases were attributed to the energy sector (25% inflation), with food still coming in at 3.7%. Eating at home continues to be cheaper than eating out, and home food costs have risen only 3.0%, as apposed to a lofty 4.7% increase in eating away from home.
Food trucks and restaurants feel the crunch
Not only are costs increasing for you and your family, the same is true for those in food service industry. Restaurant and food truck owners in the Tri-Cities area are equally feeling the squeeze. Not only are they facing the uncertainty of increased staples used every day to produce their offerings, sometimes these aren't even available.
Chef Shane Lewin of Shane's Place says he's had to change suppliers for his Philly Cheesesteaks. The prices had increased too much from his regular supplier, through no fault of their own, that he had to look elsewhere for the shaved ribeye he uses in his signature dish. He now brings his steaks in from Bristol, Virginia. He tells me he's also had difficulty securing the chicken he uses at times. Sam's Club in Johnson City is one of his main stops for stocking up. Over the past several month's, Lewin says he's had difficulty finding the chicken he uses in stock, along with other normal goods used in his operation - such as paper food trays and occasionally potato chips.
Lewin isn't alone. When surveying the food vendors at the Unicoi Apple Festival in Erwin, Tennessee last week, over half of the vendors reported having difficulty finding some of the meats used in many of their recipes. All vendors reported a significant increase for the items used in their dishes. Food trucks are hit double in the current economy, as their consumption of energy for both cooking and driving to locations has significantly increased over the past year, in addition to their grocery costs.
You too may have noticed the signage in a few of your favorite restaurants (sit-down and fast-food), to make you aware that some items may not be available due to shortages within their supply chain. At least the culinary expertise in non-chain restaurants allows them the freedom to be creative with the ingredients they are able to secure. Lewin has used turkey in some of his dishes when chicken was not available. He creates a new dish instead of substituting ingredients in his sandwiches - he says the customers expect consistency with each item. He therefor creates a new item.
Employee woes
Employers and employees alike continue to feel the pressures of empty slots. Restaurant owners continue to face employee shortage - unable to find people willing to work. The employees who are showing up for work are often left with fewer tips by customers who may feel neglected - with many employees doing double duty and are unable to provide service that was standard in the past.
Many restaurants have begun rewarding their employees by closing their store one day per week, just to give the employees a break. I noticed this just this week at the Bojangle's in Piney Flats. It is a hard call to make. The only restaurant I'm aware of here they may not have been effected is Chick-fil-A, who routinely closed on Sundays since inception.
Patience
I for one am thankful to those employees who show up for work, and carry on to the best of their abilities. I'm am also appreciative of the restaurants and food trucks who've managed to keep operating. My work keeps me on the road most of the time, and I find less time these days to pack lunches and make dinners at home.
We should be more patient with our servers, and the staff at restaurants when dining out. I've been hesitant due to the price increases, but have increased my tipping as a show of appreciation for their efforts. I'm sure we will all be glad when things return to normal.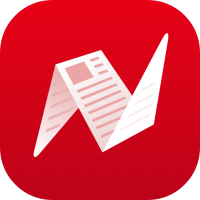 This is original content from NewsBreak's Creator Program. Join today to publish and share your own content.