Today is World Teachers' Day. Everyone has a favorite teacher in their past or present. These educated professionals went above and beyond the call of duty to encourage students who needed it. They can often see our potential before we are even of aware of it ourselves.
History of World Teachers' Day
The United Nations Educational, Scientific, and Cultural Organization (UNESCO) launched the global event in 1994 to celebrate those teachers who inspired and nurtured our quest for knowledge. They could sense the untapped potential within us. Teachers mold the minds of tomorrow, shaping the future of the world. Teachers are an important and pivotal component of our society.
My favorite teachers
Growing up on the outskirts of Bristol, Tennessee I attended schools in rural Bristol and Bluff City, Tennessee. I still remember my kindergarten teacher, Miss Watson. I attended the first class for kindergarteners in my elementary school. It was also my teacher's first year of teaching. I wouldn't know this for many years later, when my mother told me. I ended up being the class prince for our school play that year. Just thinking about kindergarten and Miss Watson makes me smile to this day.
She was actually my son's kindergarten teacher as well - some thirty years later. I ran into her in the school's office one day when picking up assignments for my son who was at home with an illness. She asked who I was, and I told her my name. She said she heard I was also in her class. She was so sweet, I immediately transformed into a five year old boy again. I hung my head bashfully and said.... "yeah". Keeping form, she told me she was proud of how I'd grown up and that I had a fine son. That was a moment in time that sticks with me.
Another favorite, Mrs. Lindamood, was my last teacher in elementary school. I enjoyed her sense of humor, though her eyes could cut right through you if she was mad! My sister and I were both in her class, along with one of my best friends. I was routinely the stereotypical little brother, always bothering my sister. Mrs. Lindamood would always keep me in check though. She'd read us stories after lunch.
As I entered middle school, I met Mr. Oliver. He was very strict, and animated. I nearly flunked his math class but loved social studies. He'd make the characters we study come alive in our minds. He was a good teacher.
In seventh grade I had two favorites - Mrs. Carmack, who finally taught me how to divide in her math class, and Mr. Fink he launched my interest in science. Mrs. Carmack was a talented math teacher. She became a bit flustered with me. I'd do well on addition, subtraction, and multiplication, but my division was routinely wrong. She finally pulled me aside and had me show her how I was doing it... We had an ah-ha moment. When I'd draw the little house over the number I was dividing, I was working right to left, as if I were adding, subtracting, or multiplying... not working left to right. It was a Christmas miracle in September that year! I could finally divide and did well in all math from that month on, until I graduated college. I owe her much.
Mr. Fink taught seventh grade science. We learned about rocketry, the NASA space program, and built our own model rockets and launched them. We also participated in one of the early hunter education programs in his class. The Tennessee Wildlife Resources Agency (TWRA) program was taught by Mr. Fink in the classroom, and a TWRA officer helped at the range and we practice shooting using the learned safety procedures. Mr. Fink also had one of the students bring in his Apple computer, and we saw the new device first hand, and ran a simple computer game on it where we sold lemonade. Last but not least, we learned about the weather and took our own readings. Each day we'd compare the weather forecast with the weather we would receive three days out. It may have just been the curricula, but Mr. Fink made the energy come alive as he taught us. He would also show us slides from his trips to the Okefenokee Swamp and other trips, to help spark out interest in nature and learning about the world.
Lastly, my high school English Composition teacher, Mrs. Parker is a favorite. She encouraged me in writing. I'm not sure that she would like how I write most days, but I've developed a love of writing and appreciate the ability to compose letters, stories, and articles for publication after having her class. We'd keep a journal in her class, where she expected us to write about our day. I wrote many things about a lot of different subjects. I was surprised that someone like me actually thought about so many different things during the course of a day. There were so many fleeting thoughts, that I tried to pare it down to the top ten or twenty rated G and PG thoughts. She appeared impressed, and encourage me to continue. The grades helped too.
Statistics of teachers around the world
In India, the teachers are 60% female in the urban centers, and decrease to 30% or less as the schools reach over 30 kilometers from town.
Where a population is displaced, the number of needed teachers increases. In refugee centers, refugees who are teachers are often prohibited from attending national training programs due to professional teacher regulations regarding their right to work.
Just under 94% of pre-primary education are female, while the upper secondary education program teachers are less than 50% female.
Women among primary school teachers in low-income countries is half that in high-income countries.
Only 23% of secondary school teachers are women in low-income countries.
Little known facts about teachers
There are some facts which most of the population is unaware of, regarding teachers. These are provided by UNESCO:
Confucius was the first recognized teacher in history. Education is rated as a priority for everyone. According to UNESCO, the world would need 69 million teachers in order to provide primary and secondary education to the world as a whole by 2030. What's worse is that the number of educators in Africa is decreasing - most of the those losses are occurring in the Sub-Saharan part of the continent.
Teaching standards across the world are dropping. UNESCO says less than 75% of teachers in a third of the world only meet minimal training standards for teachers. This is decreasing the learning proficiency as a whole. Currently, only four out of ten children in the world (617 million) meet the minimal competencies in math and reading.
C
The importance of World Teachers' Day
World Teachers' Day is important as a means of honoring the profession. There aren't many people willing to wake up in the wee hours of the morning so they can work patiently with young people to help them learn. Teachers do not work an 8-3 job with Summers and holidays off. They spend quite a bit of their own time reading and grading homework, and preparing their lesson plans. It takes a lot of creativity and ingenuity to pique the interest of some children.
The day of recognition also helps to highlight issues impacting teachers locally, and on a national and world basis. The complex issues include maintaining academic freedom and autonomy for institutions. We do not want our schools becoming the pawns of politics. Teachers have enough to worry about as they attend meetings, conferences, webinars, and seminars to stay abreast of the latest issues, techniques, and body of knowledge pertinent to their classes.
World Teachers' Day praises the progress the teaching profession, and individual teachers are making. It challenges those systems and teachers who are lagging behind, becoming stagnant. Hopefully it can assist them in piquing their own curiosity and inspire them to try new things for their students.
How can help support World Teachers' Day
Here are a few tips to show your support for the teachers in your life. Surprise them with a simple gift. Anything from an apple, to a handwritten "thank you" note can provide sufficient surprise. It's not unheard of to put together a homemade craft, or drawing for them. What ever you do, it should be done in a heartfelt manner.
We want our teachers to know we think they are special. Not only students love their teachers, parents do too. Get the local PTA involved. Funds can be raised through a variety of ways for simple tokens of appreciation - coffee mugs, gift cards, fruit baskets, or even some coffee and pastries for the faculty lounge a few times can be real signs of appreciation.
Teaching is exhausting. It can be chocked full of stressors and frustration. Maybe you can work out the funds to treat the cadre of teachers to some pampering. Surprise them with a catered lunch, or a chair massage at the school. They need to know their efforts are not going unnoticed, or unappreciated.
Lastly, don't be afraid to share. Let the student body and their parents know about World Teachers' Day, and how you'd like to support your teachers. You may find many willing accomplices make the day very special for the dedicated teachers in your part of the world.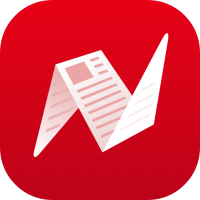 This is original content from NewsBreak's Creator Program. Join today to publish and share your own content.