It's National Cinnamon Roll Day, and my favorite is located in the Twin-Cities of Bristol. Actually, it is only located in Bristol, Virginia. Blackbird Bakery is my favorite place for cinnamon rolls. You can't go wrong with any of their offerings - but this one is probably my favorite.
National Cinnamon Roll Day
There's nothing like a warm buttery bun, topped with sugar, honey, and cinnamon. There are many variations of this culinary delight. My favorite comes from the Blackbird Bakery on Piedmont Street in Bristol, Virginia. Cinnabon has their following too, but I'm a local guy with a taste for local food.
This National day is observed every October 4th. It's another reason to let yourself indulge in a sweet. Everyone loves a good cinnamon roll, and each has their favorite. It might be your own mother's recipe.
The National Cinnamon Roll Day thing is family new. It began in Sweden 19 years ago. The love of cinnamon rolls is multi-national, as if anyone couldn't guess it already. Cinnamon rolls have actually been around quite a long time too. There are records indicating they were imported from Egypt into China as early as 2000 B.C. (https://nationaltoday.com/national-cinnamon-roll-day).
Sweden
The first Cinnabon store opened in Washington D.C. in 1985, but the Philadelphia style cinnamon roll was created in the 1700s, with raisins, sugar, and honey added. The popularity and notoriety in Sweden began after the end of the Great War (World War I) in the 1920. They created ​"kanelbulle" after the war. The key ingredients (cinnamon and cardamom) had become so expensive due to their scarcity during the war, they could only be bought by the wealthy.
National Cinnamon Roll Day was introduced by Sweden's "Home Baking Council"(Hembakningsrådet) in 1999, to celebrate it's 40th anniversary. The National Cinnamon Roll Day has gained popularity and spread beyond its borders ever since.
The modern cinnamon roll evolved from Sweden. It's not as sweet as the American version, and has cardamom in it. I'm told it is still very good. The culinary concoction is widely known and served in many varieties around the world. It's also known as a sticky bun, cinnamon snail, and many other names. You'll find variations within the United States, Egypt, China, France, England, and almost anywhere in between.
Healthy - is a stretch
I'm not sure I'd call the American version of the cinnamon roll healthy. Considering the Cinnabon "Gut Bomb" has about 880 calories and the equivalent of 12+ spoons of sugar, I wouldn't recommend it for those with significant health issues. However- by name, the roll contains cinnamon!
Cinnamon was once a spice only afforded by the wealthy, due to its cost and rarity. Now the spice is widespread and affordable. Cinnamon is healthy! It is used to treat diabetes and heart ailments. The six most common reported benefits include:
antiviral, antibacterial, and anti fungal properties
high in antioxidants
contains prebiotics
lowers blood pressure
lowers blood sugar
relieves some digestive discomforts
You can find more information from my source at https://www.bbcgoodfood.com/howto/guide/health-benefits-cinnamon.
Regardless of their pros and cons, delicious cinnamon rolls are a tasty treat which most of us choose to indulge in once in a while. I prefer mine with a cup of black coffee. Hopefully you were able to enjoy one today too. If not, maybe tomorrow will work out for you!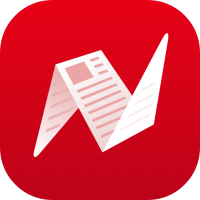 This is original content from NewsBreak's Creator Program. Join today to publish and share your own content.