Fresh glazed doughnuts
Auntie Ruth's Doughuts/Facebook
This year's attendance at the Unicoi County Apple Festival was pretty decent. Coming into Main Street in Erwin, I could see lots of vendors lining the sidewalks. When I turned the corner at the parking lot at the County Courthouse, I saw big lines forming early in the morning hours. Auntie Ruth's was there with two of their large concession trailers and already in full swing.
This didn't set well, initially, with the other vendors located in the food court. The majority of food vendors were corralled behind the Courthouse, where a large dining tent with tables and chairs sat at the top of the hill. Nobody can begrudge good business. It is more envy than anything. What's worse is not being able to leave your food stand long enough to get a doughnut yourself due to their long lines.
Local Doughnut Royalty
Roman and Ruth Kauffman, owners of Auntie Ruth's Doughnuts and Pretzels, have become tri-cities culinary royalty - thanks to their tasty doughnuts. The Kauffmans entered the doughnut business after a downturn in the economy in 2008 affected his job in the construction industry.
The Kauffmans have built upon their early start rather quickly. An initial showing at the Johnson City Farmer's Market with 200 sourdough donuts went immediately. They knew they'd need much more for the demand. The Kauffmans now have three concession trailers to offer their goods. No matter where they go, they're selling their homemade doughnuts almost fast as they can pull them from the fryer and glaze them.
Waste not
Their perfected recipe allows them to turn out a quality product in a quick and efficient manner. They sell these along with homemade pretzels, lemonade, and sweet tea. The doughnuts are so soft and fresh, I occasionally would see one fall from the peg where the glaze was dripping off. I watched as one of the crew took the fallen doughnut, popped it into a plastic container, applied some fresh whipped cream and fruit - selling it as another product. As a consumer - I can tell you they are delicious.
Family and friendly
The reserved employees are part of the Kauffman family. The clothing worn by the woman and men have many thinking they are an Amish family. Roman Kauffman has corrected those who ask. They are Mennonites.
You'd be hard pressed to find anyone who'd speak ill of the business. They have developed a large following in the Tri-Cities area. The Chuckey based business has a store on U.S. Highway 11E in Limestone, Tennessee. They also host a food-truck event on Tuesdays, with an Auntie Ruth trailer on site.
When our son Shane opened his food truck/concession trailer business a couple of years ago, his first setup was at the Johnson City Farmer's Market. Roman Kauffman came over and introduced himself and offered to help him setup. You do not run into many people like that on the food truck circuit. What we have found is that most everyone in the food truck business is very open and will share what they know with veterans and newcomers alike. They like to see each other succeed. There is competition, yet it is friendly. Most of the businesses offer different types of food - so there isn't any direct competition. Different venues attract crowds with differing tastes... that being said, I think everyone has a taste for doughnuts!
Help them celebrate. Auntie Ruth's has been in business 13 years as of this month. The Kauffman and Troyer family have built a thriving business, based on a great recipe and solid work ethic. I hope you'll say hello if you see them out and about. You'll obviously want one of their doughnuts anyway.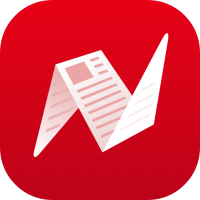 This is original content from NewsBreak's Creator Program. Join today to publish and share your own content.