Barbecue continues to be a staple in Northeast Tennessee cuisine. The suitable flavors for those with discerning palates are available in many places in the Tri-Cities area. One long-time establishment came on the radar in the Piney Flats area when the highway between Bluff City and Johnson City was only a two-lane road. Times were good for the Bare family when they opened Pardner's Bar-B-Que & Steak in 1983. The family run business prospered for several decades.
Death and Resurrection
The owner/operator of Pardner's was Paul Bare (Jessie Paul Bare) and his wife Pansy Bare. He was a partner with Mr. Davis and Mr & Mrs. Proffitt at the neighboring Ridgewood Barbecue in Bullock's Hollow in Bluff City (1948) before selling their interest in the business out to the Proffitts. Ridgewood Barbecue is the local "Barbecue Gold Standard" for the area. Bare, had his own recipe for a barbecue sauce, somewhat similar to the Proffitts' "secret sauce", according to granddaughter Carrie Bare.
The Bares opened their barn shaped restaurant and gave huge portions as they drew a large customer base in the Piney Flats area Mrs. Bare played a huge role in the operation and it's success. Mr. Bare died in 2004, and the restaurant continued under his family's control. The luster began to fade after Mr. Bare's passing, Mrs. Bare's failing health. Financial difficulties led to the sale of the local landmark. It reopened in 2017 under new management.
Walking dead
The restaurant's reopening was well received by the community, and they began to draw customers again - though the culinary efforts and portions were not those of the former owners. The food has been hit and miss during my person visits to the restaurant in recent years. Sometimes it's awesome, at other times it is passable. The portions are also all over the place - sometimes big, small at other times.
The management and staff have been plaqued by COVID, as have all other establishments. They are lucky if they can find people to work - much less quality people. I'm sure they have several culinary experts within their cadre, yet they need consistency.
After things began improving after the first round of the pandemic wave, we'd expect things to improve for the region. We have to get all of our ducks in a row if we are to succeed. For Pardner's, this applies to them as well. I understand their salad bar and buffets being shut down and the problems associated with servers and bussing staff.
For a barbecue restaurant to succeed, the food has to be spot on. Excellence and near excellence should be the staple and the bar achieved before anything makes it out the kitchen door. Could the availability of meats and supplies be an issue? I don't know. My son runs a food truck and we've changed suppliers a few times due to pricing and gotten creative a few times on his menu, yet we continue to find quality suppliers in the Johnson City, Kingsport, and Bristol area.
Success
I'm pulling for the underdog here. Pardner's is not the high hog at the trough these days. Ridgewood continues to provide an excellent meal, along with a few of my other favorites - Firehouse Barbecue in Johnson City being another one. I grew up eating Pardner's beef barbecue. The portions were huge, even if the fries were always limp and not cooked the way I liked. There were always the same though - consistency matters.
I wish the staff and owners much success at Pardner's. I'm willing to give them a try any time I drive through there at lunch time. They've made some great improvements over the years with the downstairs space, and even catering. We just need to get some work on that regular dining. Bluff City and Piney Flats need more than fast food.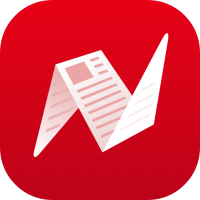 This is original content from NewsBreak's Creator Program. Join today to publish and share your own content.