Single parents are becoming a larger segment of our society in the United States. Whether from divorce, no marriage, death, or what ever may be the case, the number of single men and women becoming a the sole parent is on the rise.
Stronger ties
Parents normally have a strong bond with their children. The parental instinct is to protect and nurture their child. They will give them everything they have so that they may persevere - to the best of the parent's ability. In a single parent home, we often see a stronger bond between parent and offspring.
It is not uncommon for some single parents to put aside their own "urges" in favor of bonding tighter with their child. This is even more common in families where the parent no longer in the picture was abusive. The child will develop protective tendencies to some degree if the parent was abused, reversing the role of caregiver and protector.
Mother and son relations
While the situation does occur in father/daughter relationship, it is more common with a mother and son. The son knows and understands the need to protect what is important to him, as does the mother. It is often why mothers stay in abusive relationships longer than they should - they are trying to protect the child as they balance the need for sustaining a home and providing a place for them to live.
When the situation rears its ugly head, and is finally terminated - the bond becomes stronger between the parent and the child. Sons will often become closer and more open about their feelings and desires than normal. Normally, children will share their emotions and be more open about their feelings of love, life and religion with the mother than their father.
The deeper bond developed as they cling to one another to seek security and be there for each other. The parent will seldom date, or seek adult relationships other than that of "friend" status, in effort to assure the child is put first. The child too will often negate normal relationships while with the mother under their own roof.
Problem territory
I've seen the fallout first hand, when the mother and son have developed that special bond. They often grow up sharing intimate details of their sexual conquests, first time drinking, smoking, or trying other substances. The parent often begins to hold on too tight as their child grows and matures into adulthood.
Often, the parent will unknowingly cling to their child and may even be holding them back to a degree, as they will undoubtedly want to not hurt their mother's feelings. There comes a time when the new adult needs to "cut the apron-strings", as it were. (There are more anatomical related sayings, that I will not go into here.)
It is difficult for the parent to let go, when they've been more than parent and child. They've developed their own nuclear family. A family where they depend upon each other for nurturing and protection... one the child will naturally outgrow.
The mental health of the family can suffer if too much pressure or guilt is used to manipulate the other in an effort to maintain control. Is this situation bad - becoming codependent upon parent-offspring relations? It can be.
The solution is to be aware of the complex nature of the relationship, and talk about it openly. The hard part is to discuss things rationally, and not to go too quickly. The child must help the parent understand that it's time for them to become their own adult, and they will continue to love their parent - no matter what. The parent must develop their own live, separate - but including their offspring.
To be truly happy, they need other people in their lives. This is the way to expand the family and maybe even bring in new family members for them to both love and have different relationships. Parents will become grandparents, or at least an in-law that can be a friend.
While it may be easy for us to understand how these situations can occur, it is also for us to understand they are not easily resolved and require open and honest communication - that takes time.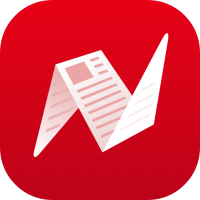 This is original content from NewsBreak's Creator Program. Join today to publish and share your own content.